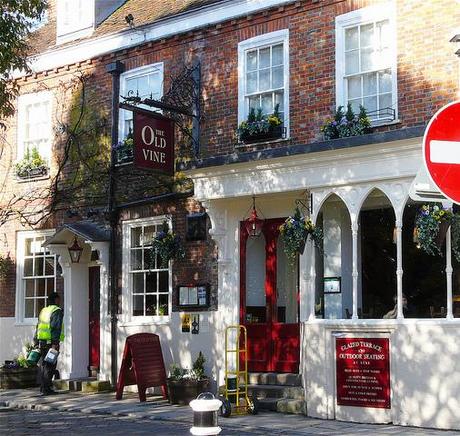 A few weeks ago I had the pleasure of dining at The Old Wine, an award winning restaurant, pub and hotel in historic Winchester, England.  The Old Wine is my favorite type of restaurant, cozy, yet elegant, complete with a pub on one side.  It's one of those rare restaurants that's both perfect for a romantic dinner or for a casual dinner with friends, complemented by friendly and helpful yet unobtrusive service.  The building dates back to the 18th century and features dark oak beams, a cozy fireplace in winter and an outdoor terrace in the back.  It's centrally located in Winchester and just across the street from the famous Winchester Cathedral.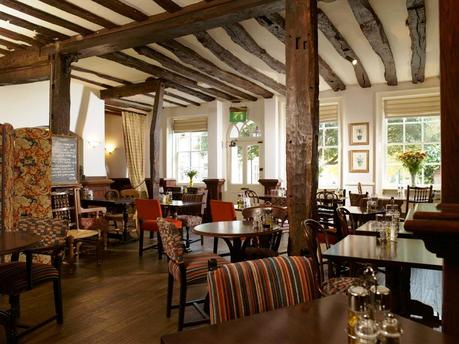 I loved the cozy yet elegant interior at The Old Wine. Photo courtesy of The Old Wine.
The wine list is impressive as the name suggests and I settled on an aromatic glass of Sauvignon Blanc from South Africa which I thoroughly enjoyed.   For a starter we shared the antipasto of cured meats, olives and bread, which was the perfect size starter and very tasty.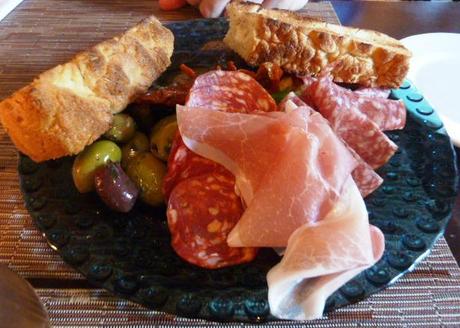 Our starter -antipasto of cured meats, olives and bread...delicious!
The menu is British continental cuisine and offers guests a wide variety of choices including a large selection of fish.  After some contemplation (everything looked so good, it made it difficult to choose)  I choose the ribeye steak for my entree, which came out incredibly tender and done to a perfect medium as requested.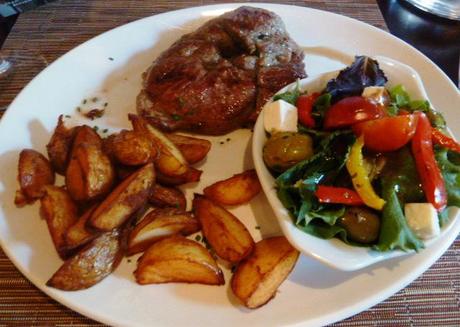 I choose the rib eye steak for my entree which was incredibly tender.
J.P. (my German fiance) had the pumpkin ravioli, which he said was delicious. I couldn't stop drooling over it from across the table.  The Old Wine has won awards for its use of local produce and offers seasonal dishes so guests can always expect something new.  We passed on dessert as we were full, but judging by the plates coming out to our fellow diners, this was a mistake.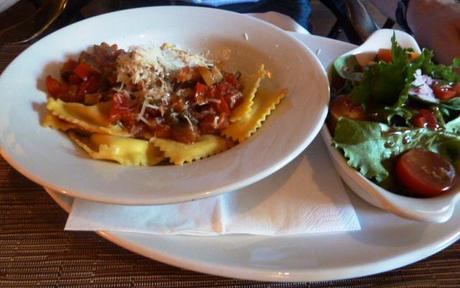 I will definitely be going back to The Old Wine the next time I'm in Winchester and would highly recommend it for its welcoming atmosphere, variety of items on the menu, excellent location and friendly service.  I could eat there everyday while in Winchester and be perfectly content.
Disclosure:  We received a complimentary dinner from The Old Wine, but all opinions expressed are my own.