By Susan Duclos
In the town of Tucumcari, New Mexico stands an outhouse and above the commode sits a sigh that says "Obama's Presidential Library."
Some support it, some think it is disrespectful and in "bad taste," but it hasn't stopped people from stopping to photograph it like a tourist destination.
 "It's like watching TV. If you don't like what the hell you're watching, turn the channel," said the man who put up the sign. "I'm not even certain he even deserves that level of respect, but that's my opinion."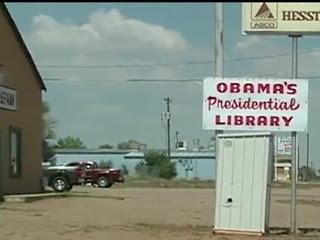 [Updated thought]
I wonder if they thought to buy some Obama toilet paper to be used inside the outhouse?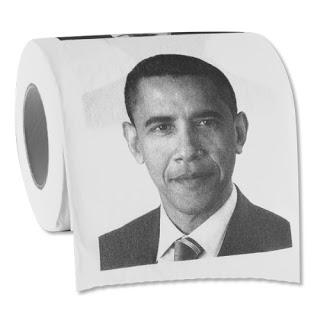 This isn't the first time this has been done, as a quick photo search shows me there have been others.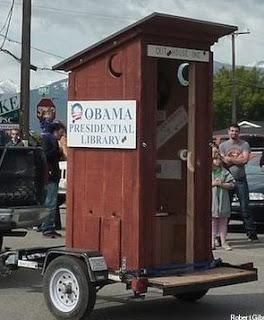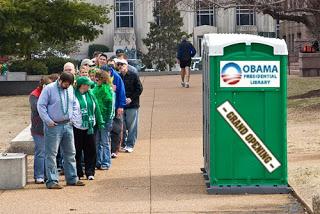 Cross posted at Before It's News