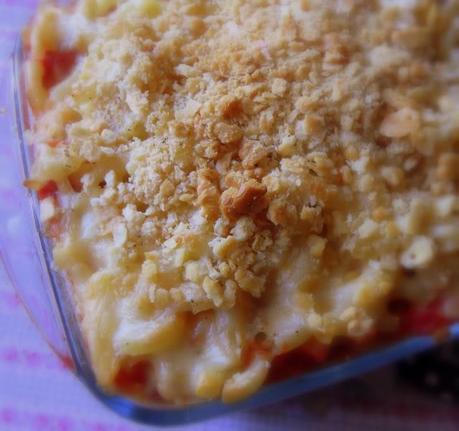 Today I tortured my pasta hating husband with some comfort food from my childhood, which rang all my bells, but left him feeling rather off key! haha He says he hates pasta, but he always eats it when I make it. I think it's because he knows it's cheap . . . and that part of him that grew up during the War and during rationing, likes a good bargain!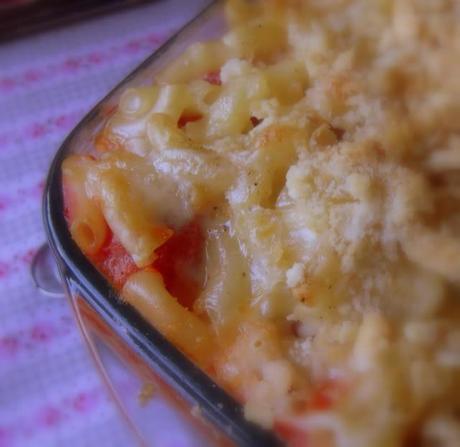 This might not be everyone's cup of tea, but it is mine. I love macaroni. I love tomatoes. I love cheese. Put the three together and you have my idea of heavnly bliss.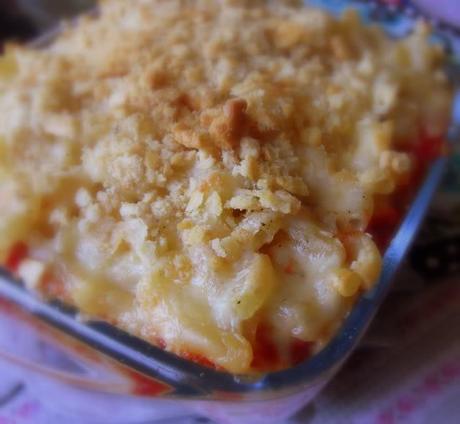 This is a great meal to throw together to feed your hungry family on a weeknight when you know you aren't going to have a lot of time . . . and for when it's getting close to payday and you are wanting those hard earned pesos to stretch that little bit further.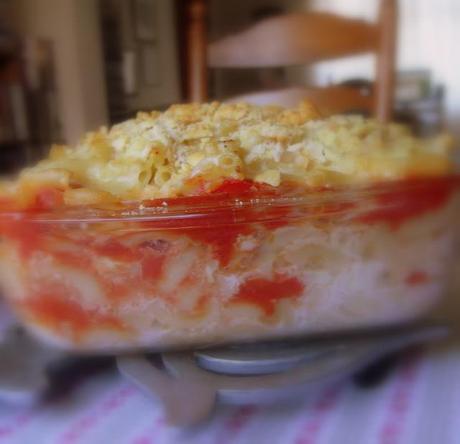 I always pick up blocks of cheese when it's on special at the shops and keep it in my freezer until I need it. It is perfectly find for cooking with and to be honest that's how most of the cheese in this house gets used. Oh we will have the odd piece just with some crackers, but mostly . . . it's cooked.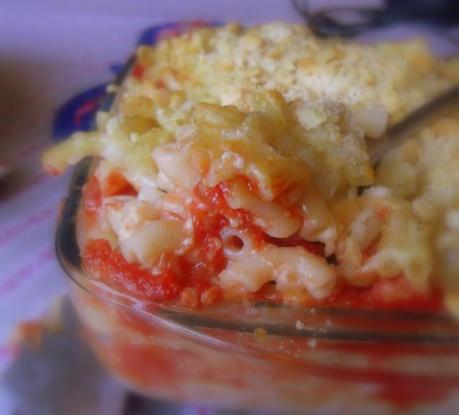 I always pick up tins of tomatoes when they are on special as well. We love our tinned tomatoes in this house. If you've got a tin of tomatoes in the cupboard, you've got the makings of a tasty meal. That's my opinion at any rate!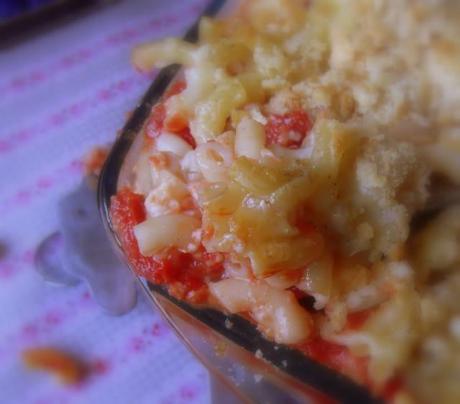 Milk. Check! We always have milk too. Of course you could make this really decadent and use half cream and half milk. And I have done that from time to time and it is

rather

good, if I don't say so myself . . . but normally I just use plain old ordinary milk.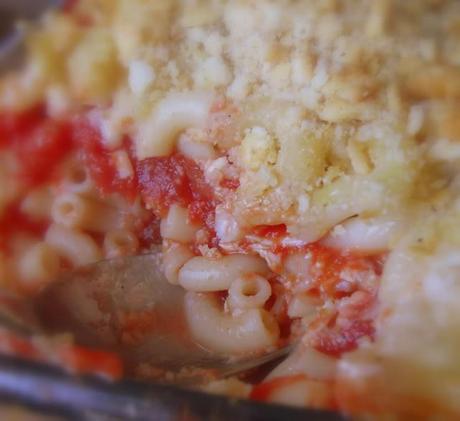 This is the kind of comfort food that your mom or gran might have cooked. You could brown off some lean minced beef and add it along with some onions, but it's not really necessary because . . .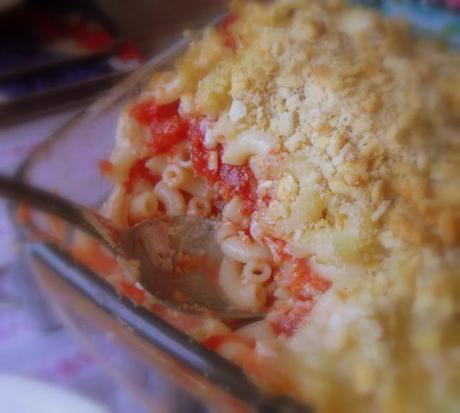 This tastes fabulous just the way it is. Who says simple has to be boring??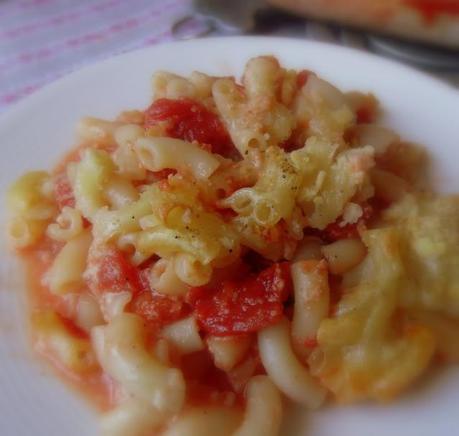 *Scalloped Macaroni*
Serves 4
Printable Recipe
This may be simple and plain, but don't let that fool you. Sometimes the simplest things are the most delicious of all.
8 ounces of uncooked macaroni (1/2 pound, 2 cups)
8 ounces of grated strong cheddar cheese (2 cups)
1 400g tin of chopped tomatoes in tomato juice (2 cups)
5 ounces scalded milk (2/3 cup approx. To scald milk, put into a beaker and
heat on high in the microwave for 1 minute, or heat in a small saucepan until bubbles appear
around the edges. Don't let it boil.)
a handful of coarse breadcrumbs or crackercrumbs
1 TBS melted butter
salt and black pepper to taste
Preheat the oven to 180*C/350*F/gas mark 4. Butter a 1 liter casserole dish and set aside.
Cook the macaroni according to the package directions in lightly salted water, just to al dente. Drain well, rinse with cold water and drain again.
Layer the macaroni, cheese and tomatoes in the prepared casserole dish, as follows: a third of the macaroni, a layer of cheese, half of the tomatoes, a third of the macaroni, a third of the cheese,the remaining tomatoes, the remaining macaroni and ending with the remaining cheese. You will want to lightly season each layer of macaroni, remembering that the cheese will be salty so heavy on the pepper, and salting judiciously! (Love that word, don't you?) Pour the scaled milk over top of the casserole, running a knife down through it here and there so that you make sure it goes well to the bottom. Mix the bread or cracker crumbs with the melted butter and sprinkle over the top.
Bake for 25 to 30 minutes, until the milk is bubbling up and the top is nicely browned. Serve hot.
Note: you can add some finely chopped raw onion with the tomatoes if you wish. I sometimes do.