In an isolated house on the New South Wales coast, Ruth - a widow whose sons work abroad - lives alone. Until one day a stranger bowls up, announcing that she's been sent by the authorities to be Ruth's carer.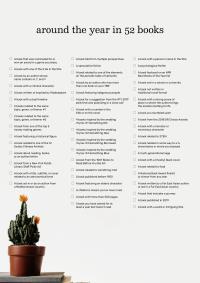 At first, Ruth is happy to have the company. Frida is efficient and helpful, and willing to listen to Ruth's stories about her childhood in Fiji and the man she fell for there. But why does Ruth hear a tiger prowling through the house at night? How far can Ruth trust this enigmatic woman? And how far can she trust herself?
This hypnotic tale soars above its own suspense to tell us, with exceptional grace and beauty, about ageing, love, dependence, fear and power, and about the mysterious workings of the mind. Here is a dazzling new writer, reminding us how powerfully fiction can speak to our innermost secrets.
***
[Ruth woke at four in the morning and her blurry brain said, 'Tiger']
***
(Hodder & Stoughton, 16 January 2014, first published 1 January 2013, audiobook, 8 hours 26 minutes, Around the Year in 52 Books 2019, a book featuring an elderly character, from @audibleuk)
***
***
Oh, boy did this amazing book break my heart a little. There are few books written that deal with the sadness or often terror of getting old, becoming forgetful and hence vulnerable. This back tackles this sad subject head on. I've lost count of how many times this book made me cry. Ruth is an amazing character, brilliant for an elderly woman, tough at times but vulnerable. I disliked Frida from the moment she turns up and tells Ruth so BS story about being sent by the government. Yeah, pull the other leg. The book gets more and more disturbing as Ruth becomes more dependent on Frida who pushes herself deeper and deeper into her life. The ending is ambiguous but enough clues are given so you can reach your own conclusion.