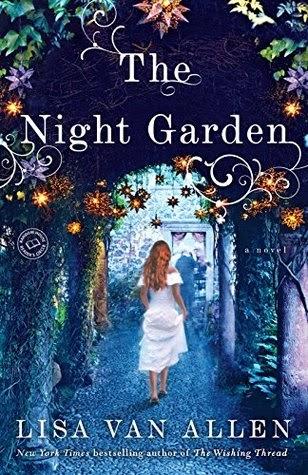 Nestled in the bucolic town of Green Valley in upstate New York, the Pennywort farm appears ordinary, yet at its centre lies something remarkable: a wild maze of colourful gardens that reaches beyond the imagination. Local legend says that a visitor can gain answers to life's most difficult problems simply by walking through its lush corridors.
Yet the labyrinth has never helped Olivia Pennywort, the garden's beautiful and enigmatic caretaker. She has spent her entire life on her family's land, harbouring a secret that forces her to keep everyone at arm's length. But when her childhood best friend, Sam Van Winkle, returns to the valley, Olivia begins to question her safe, isolated world and wonders if she at last has the courage to let someone in. As she and Sam reconnect, Olivia faces a difficult question: Is the garden maze that she has nurtured all of her life a safe haven or a prison?
***
Gloria Wallace Zeiger had been peering through her binoculars for such a long time that when she turned to her husband to speak to him, two red indentations had appeared on the bridge of her nose. UP THE GARDEN PATH
***
(@penguinrandom, 7 October 2014, ebook, 353 pages, bought from @AmazonKindle)
***
***
I bought this nook on impulse as it was on sale for 99p and I had no idea what to expect. I thought The Night Garden was a terrific blend with its overtures of magical realism. I loved the way Pennywort farm is described, like a magic or enchanted garden, an object of fascination for the locals for many years. Olivia is a great character, strong-willed but vulnerable as well, her strange condition, touching her causes a severe allergic reaction, is never fully explain and the book is more enjoyable because of this, giving you to freedom to reach your own conclusions. This was a delight to read.