Following a tease by Director Marc Webb teased us with a glimpse of Spidey's new eyes last week, and now we have the Comingsoon.net exclusive first look at the costume that will be featured in next summer's The Amazing Spider-Man 2.
Behold.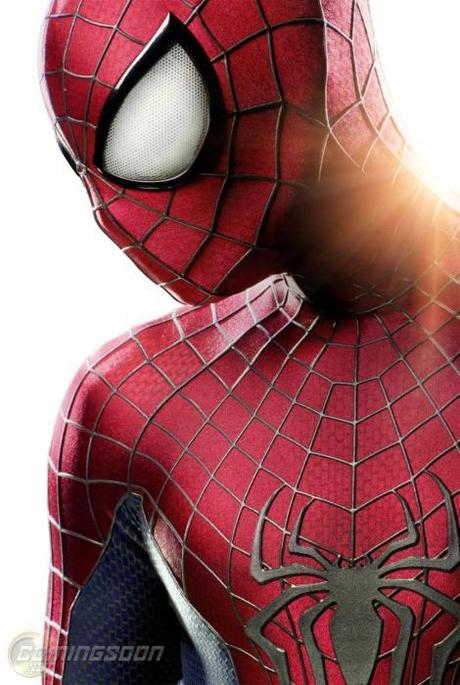 Webb told us that the costume will feature bigger eyes and a number of color and texture alterations, we can see these details here. I must say that this costume looks very faithful to the Spidey we know and love. This design is quite arguably the closest any of the films have come to matching the design from the comics, it is especially close to Mark Bagley's style.
Which is great news, since he, in my eyes, brings the best looking webslinger.
In The Amazing Spider-Man 2, Peter Parker (Andrew Garfield) finds, life is busy – between taking out the bad guys as Spider-Man and spending time with the person he loves, Gwen (Emma Stone), high school graduation can't come quickly enough. Peter hasn't forgotten about the promise he made to Gwen's father to protect her by staying away – but that's a promise he just can't keep. Things will change for Peter when a new villain, Electro (Jamie Foxx), emerges, an old friend, Harry Osborn (Dane DeHaan), returns, and Peter uncovers new clues about his past.
Also starring Martin Sheen, Shailene Woodley, Paul Giammatti, Felicity Jones and Colm Feore, The Amazing Spider-Man 2 hits theaters May 2, 2014.
N.
Via: SHH