Sony Ericsson announced an expended alliance with the leading sports and casual wear manufacturer of Australia.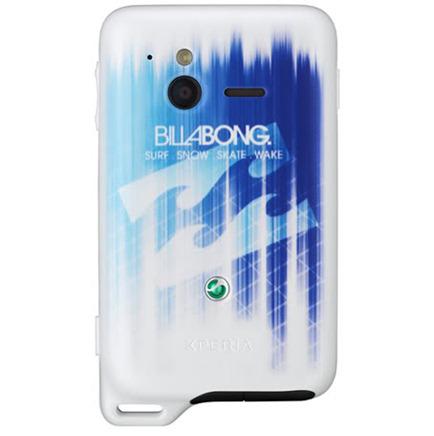 The newly manufactured Sony Ericsson Xperia billabong edition comes with Android 2.3 handset which is both dust proof and water resistant. And when we say water resistant we don't just mean that it can be used in the rain – the phone can be kept under 1m of water for 30 mins and even boasts wet-finger tracking so it still responds when either the screen or a user's fingers are wet.
Hardware includes, 1GHz processor has a 5-megapixel camera with LED flash and auto-focus that is also capable of 720p video recording and a 3-inch Reality Display with Mobile Bravia Engine.
The Billabong Edition will also have some exclusive screensavers, videos, and the Billabong LIVE app to track surfing events. When you're not hitting the waves, you can play the preloaded game Billabong Surf Trip.
An app will also keep you up to date with the surfing news.