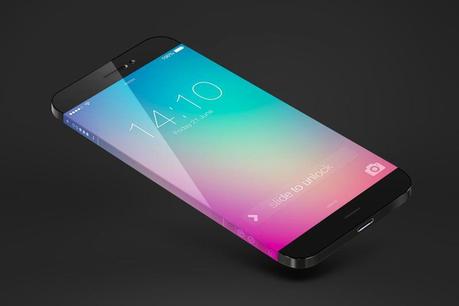 iPhone Madness:
The segment of smartphone has drooled over each and every person of the generation today. Where brands like Samsung, Sony, LG, Blackberry have created a tough competition and war like situation in market, Apple iPhone stands out exceptionally well as a brand. People have a strong connection when Apple's iPhone is being talked about. Even if a person does not own it, yet he or she would be interested to know more about it. The positioning of Apple products is quite outstanding in the minds of the consumers. After the consistent launch of its smartphones iPhone 4, 4S, 5 and recently 5S, the market has started talking about Apple iPhone 6. Let us understand the air about this phone in much detail.
Welcoming iPhone 6:
By launching iPhone 5S and 5C in the year 2013, Apple has successfully invited the masses to wait for its next versions. By promising to launch iPhone 6 in this year 2014, speculations about the smart phone's features, pricing, technical specifications, etc…. are being rumored and spread everywhere. Although the exact specifications are not furnished yet, still some expected information has been extracted from some of the sources.
Sources predict iPhone 6 to be launched with two different sizes. One of the handsets would possess a 4.7 inches screen while the other version would flaunt a phablet look with a 5.5 inches screen. As far as design is concerned, the design and appeal would be more or less similar to the previous versions. Still an expectancy of nonexistent bezels is being speculated. Apart from this, the device might flaunt materials with a premium build to feel sophisticated. There will also be ultra thin chassis in iPhone 6. With a trend of slim smartphones in the market, iPhone 6 is also being expected to come out in a thin form. In comparison to the previous iPhone models, it is essential for Apple to launch a big sized screen due to better visibility. As always the RAM of iPhone 6 is also speculated to be 1GB. With a TouchID feature along with an A8 processor, a 1 GB RAM would indeed be a less storage capacity for the users. With respect to internal storage, iPhone 6 is available in three different internal memory versions namely 16GB, 32GB and 64GB.
When it comes to camera, sources have revealed that mostly iPhone 6 would not be working upon making any sort of increase in the megapixels count. Instead, iPhone 6 is looking forward to work upon restructuring and improving image quality and lens system. Along with this, there are rumors of iPhone 6 to be easily compatible with an aperture and optical image stabilization. Sources like Wall Street Journal, Foxconn Insiders, etc… have made huge predictions about iPhone 6 as well. The dimensions will also be worked upon well. iPhone 6 would mostly be seen as thin in dimension and large in screen size. Also additions with respect to HD screen resolution would also be seen.