"School districts strive to keep foreign language courses available amid shrinking budgets."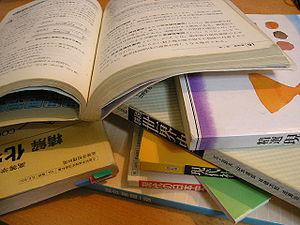 Image via Wikipedia
It was a very tough experience for Tammy Haldeman to teach two levels of Japanese language students during the same class period at Skyline High School. Detailed by Christopher Huber, the fortunate language teacher had to pick between teaching a split class of 44 students or make two separate periods out of it last year. Eventually, she had to keep the group together and teach two levels of Japanese because one class would not be large enough to warrant creating another class period.
It was honestly fine for Tammy Haldeman and she was working fine with her students to learn Japanese language. However, the students in such large classes lose out on the closer attention and they might otherwise receive in a typical language class with one level.
It was a challenging task for a teacher to handle such large class. With this kind of class learners are enrolled to, the kids registered to it should be highly motivated.
Other teachers and school administrators have the same dilemma as Haldeman and her employed institution is facing. "Due to non-existent class-size-reduction funding and teacher shortages in some languages, foreign language programs around the Issaquah and Lake Washington school districts are facing challenges similar to those in the arts and other elective programs."
But you know what the good news of this is? Regardless of such financial or even man power deficiency, they still pursue to let interested students take foreign language courses because they understand that foreign language learning would benefit greatly to learners. Institutions completely understand the role of foreign languages in the world today, and so students in all age of life pursue to grab such opportunity both for their own for the advantages of others.
But what do you honestly think of this issue? If you are currently interested to take foreign language courses, would you honestly be preferable to be enrolled in this kind of large class? Do you think such learning in this crowded group of students can efficiently teach you effectively?
You know what; the thing that really fascinates me with this news is that Skyline High School never gave up teaching students foreign language. That's the best part of such institution. They didn't run out of hope and motivation to let learners be imparted with foreign language would honestly be beneficial for them in the future—or even today!