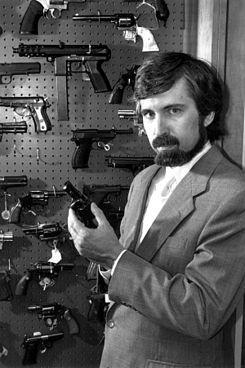 Gary Kleck
Politico
Respondents in two Harvard surveys had more than 3 times as many offensive gun uses against them as defensive gun uses. Another study focusing on adolescences found 13 times as many offensive gun uses. Yet another study focusing on gun use in the home found that a gun was more than 6 times more likely to be used to intimidate a family member than in a defensive capacity. The evidence is nearly unanimous.
Beyond the defensive gun use versus criminal use dichotomy lies an important question: Are all defensive gun uses good? Undergirding gun advocates' rhetoric touting the millions of defensive gun uses every year is the assumption that these uses are necessarily good. However, most cases of defensive gun use are not of gun owners heroically defending their families from criminals.
Kleck himself admitted in 1997, in response to criticism of his survey, that 36 to 64 percent of the defensive gun uses reported in the survey were likely illegal—meaning the firearm was used to intimidate or harm another person rather than for legitimate self-defense. His conjecture was confirmed by a Harvard study showing that 51 percent of defensive gun uses in a large survey were illegal according to a panel of 5 judges. This was even after the judges were told to take the respondents at their word, deliberately ignoring the tendency of respondents to portray themselves in a positive light.
Let's assume for a moment that Kleck and Getz's estimates are accurate. Rather than being a boon to civilized society, then, these estimates of 1 million to 2.5 million defensive gun uses annually would instead indicate an epidemic of irresponsible gun owners—millions! Lucky for us, despite what the NRA's favorite criminologists claim, this clearly isn't the case.
The myth of widespread defensive gun use is at the heart of the push to weaken already near catatonic laws controlling the use of guns and expand where good guys can carry guns to bars, houses of worship and college campuses—all in the mistaken belief that more "good guys with guns" will help stop the "bad guys." As Wayne LaPierre of the NRA railed in the wake of the Sandy Hook shooting: "The only thing that stops a bad guy with a gun, is a good guy with a gun."