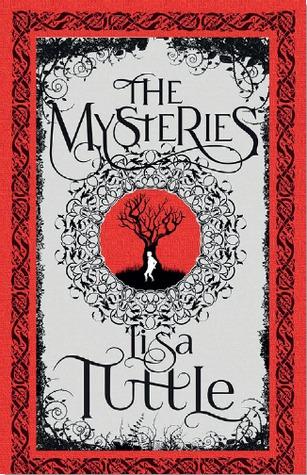 The Mysteries by Lisa Tuttle
Published by Jo Fletcher Books
Paperback
Published 4 September 2014
465 pages
Library book
Connect with the author
WHAT'S IT'S ABOUT
A blend of mystery, thriller and fantasy that will leave you looking over your shoulder.
Laura Lensky's daughter, Peri, has been missing for two years. For the police it's a closed case - she wanted to run away - but for her mother and boyfriend, Henry, it's a different story. When Laura hires private investigator Ian Kennedy, it is a last-ditch attempt to find her daughter before she leaves for America. Drawn in by strange parallels to an obscure Celtic myth and his first, almost unexplainable case, Ian takes the job. But his beliefs are about to be stretched to their limit - there are darker and more devious forces at work here than any of them imagined.
OPENING
The strangest memory of my childhood concerns my father's disappearance.
WHAT I THOUGHT
The Mysterious is hugely enjoyable. The novel offers a brilliant blend of fantasy, horror and an old fashioned detective story. The characters are fully formed, made of flesh, bone and blood. I enjoyed the structure of the novel, with chapters from the viewpoint of different characters mixed in with various tales of strange disappearances from Ian's research. This works really well. I found The Mysteries engrossing at times. This novel is the perfect blend of light and dark moments. I found it a fun read. The Mysteries isn't a brilliant novel but it is an enjoyable one. I'd definitely recommend it and would read more by the author.

I'm thirty-five years old and live in Glasgow in the UK with my partner of ten years. I work in a support team for a call centre. I like reading especially Joyce Carol Oates and Stephen King. I write fiction and poetry. I enjoy watching TV (Grimm, Torchwood, Doctor Who, Lip Service, The L Word etc). I like to play video games and am a fan of survival horror especially the Silent Hill franchise. I like to watch movies especially horror and anything where someone dies. View all posts by pamelascott30
book lover's boudoir, book review, contemporary fiction, fantasy fiction, fiction, first read, library book, Lisa Tuttle, novel, the mysteries