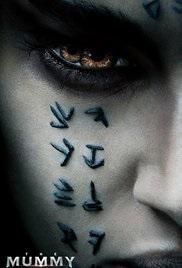 Director: Alex Kurtzman
Writer: David Koepp, Christopher McQuarrie, Dylan Kussman (Screenplay) Jon Spaihts, Alex Kurtzman, Jenny Lumet (Screen Story)
Starring: Tom Cruise, Russell Crowe, Annabelle Wallis, Sofia Boutella, Jake Johnson, Courtney B Vance, Marwan Kenzari
Plot: An ancient princess is awakened from her crypt beneath the desert, bringing with her malevolence grown over millennia, and terrors that defy human comprehension.
There may be spoilers the rest of the review
Verdict: American Mummy in London
Story: The Mummy starts as we get the traditional history lesson about what Princess Ahmanet (Boutella) did to become the cursed woman from Ancient Egypt. Roll forward to present day Iraq where treasure hunting soldier Nick Morton (Cruise) and his partner in crime Chris Vail (Johnson) move in on an insurgent controlled town. In this town they make a discovery which bring archaeologist Jenny Halsey (Wallis) to work with the army to bring the discovery back.
When the discovery of Princess Ahmanet selects Nick as her latest choice to raise Set the God of Death to life to reign terror on Earth, Jenny brings Nick to Dr Henry Jekyll (Crowe) to find a way to stop this ancient terror from rising once more.
Thoughts on The Mummy
Characters/Performance – Nick is a solider that enjoys treasure hunting for his own profit, he is a selfish man but once he works with Jenny we see a different side to him as he also gets to cheat death. Dr Jekyll is a character we know from history but this time he seems to be a leader of an organisation that fights evil. Jenny is the archaeologist that has searched for Princess Ahmanet for her whole life and now she gets to fight something she never thought. Princess Ahmanet is our ancient Egyptian that has been raised from the dead to bring her terror back to Earth, this character is the highlight of the film but you still want more from her. Chris Vail is basically the friend from American Werewolf in Paris.
Performance wise, Cruise disappoints here, he is miss-casted because he doesn't pull of the confused out of his depth to the level we are used too in these films. Russell Crower, well as a supporting character he does struggle to make an impact. Annabelle Wallis is fine but you just don't believe must of her characters decisions. Sofia Boutella once again shows she is very capable of these roles which need unique body movement. Jake Johnson tries the comic relief but it doesn't click every time.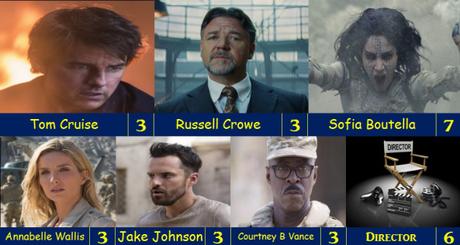 Story – You know the Brendan Fraser Mummy, well this is incredible similar story just in modern times, we have one very well-designed moment and that is showing how the extremists are destroying monuments which can cover Nick's tracks. Otherwise this is one of the most painful origin attempted stories of recent years, we have a villain which should be one of the most interesting of the year but almost becomes second fiddle to the bigger universe that the film wants to create. Nothing here is overly memorable, original or worth seeing again.
Action/Adventure/Fantasy – The action sequences are a mixed bag, we have the plane crash which we all saw in the trailer but otherwise it is Tom Cruise 101 with running, sand storms and losing fist fights. The adventure side get sucked out of the film once we hit London and the fantasy side of things just doesn't come off believable.
Settings – The Iraq setting was fine for me, but we don't focus on that area long enough which most of the film taking place in England and mostly London and seriously how many times can we destroy London on film?
Special Effects – This is yet another mixed bag for me, certain moments look great but other moments come off painfully CGI.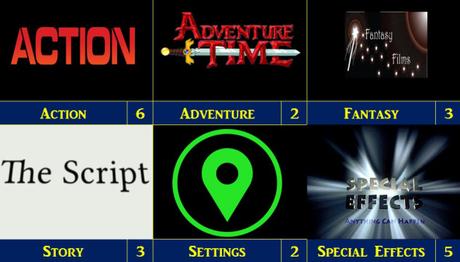 Final Thoughts – This is a failed attempt of a Universe builder, it is miss-cast with Cruise, this should have gone to a younger name that could work in the universe for years to come and a character in Nick that is remotely interesting. I will accept that this was needed to bring the modern era for this bigger picture which does clash the ancient world with the technology world but we don't focus on that enough.
Overall: Disappointing action film that focuses on Easter Eggs over producing us a story.
Rating

Advertisements