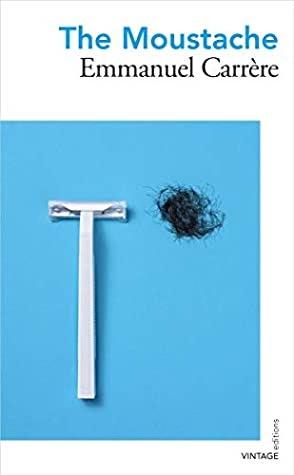 FROM THE BESTSELLING AUTHOR OF THE ADVERSARY
One morning, a man shaves off his long-worn moustache, hoping to amuse his wife and friends. But when nobody notices, or pretends not to have noticed, what started out as a simple trick turns to terror. As doubt and denial bristle, and every aspect of his life threatens to topple into madness - a disturbing solution comes into view, taking us on a dramatic flight across the world.
***
'What would you say if I shaved off my moustache?' 1
***
(@PenguinUKBooks, 6 August 2020 first published 1986, ebook, 186 pages, bought from @AmazonKindle, translated by Lanie Goodman)
***
***
This is a new author for me. I'd never heard of him before but have decided to read all of the Vintage Editions books. This is a strange little book, strange in a good way. I loved the sense of surreal that runs through the book as the man believes his wife and friends are joking about him never having a moustache and his amusement quickly turns to fear that makes him question his own sanity. Why would people he knows and love insist he never had a moustache? Why would his wife deny ever being on holiday when has photographic proof? The book gets quite dark towards the end. This is a terrific read.