Many of us enjoyed cartoons on television when we were young. Some of us even enjoy them very much as adults. For many kids, cartoon characters, given the fact that they are very narrow in terms of development (they only have a few traits, which, let's admit it, unfortunately is not far from what grown-up movie and TV characters are) are very appealing and easy to understand. What is fascinating about these characters is that they are a good representation of the idea that one can tell a lot about a person only by looking at them.
There is a lot we can learn from the best dressed cartoons characters sartorially speaking, even though they are just a result of a creative's imagination and not real people.
Here is our list of the most stylish male cartoon characters you can see on television: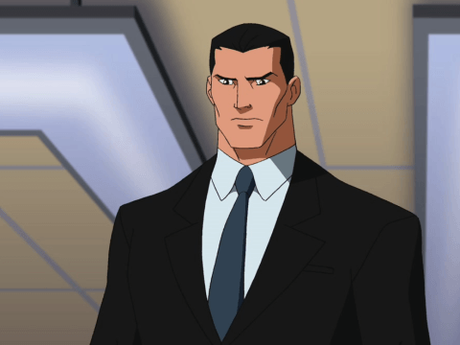 Bruce Wayne, the man behind the Batman mask, is always a very elegant, sophisticated and stylish guy. Wearing impeccably-tailored suits, Bruce understands how important it is to wear clothes that fit you well and that frame your body right. If there's someone who understands the timelessness of a suit, it's most definitely Bruce Wayne.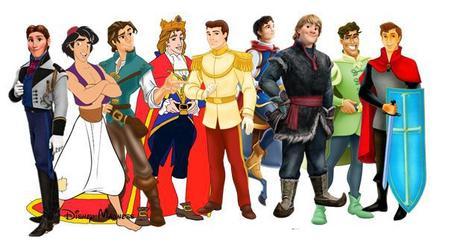 Disney princes are a romanticized version of men and, in our opinion; they represent great models for young boys. Disney princes are not only brave and charming; they are also very stylish and take great care of their appearance. The faraway lands in which they live must be some stylish places!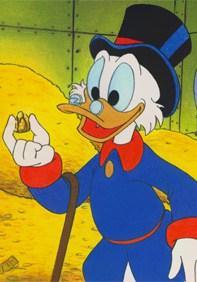 He might be a cheap Scotsman, but Scrooge McDuck is definitely not cheap when it comes to his clothes. The richer than rich Duck Tales character is always wearing high-end, comfortable and rich clothes that let others know who's boss. Even when he is not all dressed up to the nines, Scrooge is fabulously dressed; as he knows that you should always be and look your best, in order to have a great outlook of the world and a positive attitude.
The Mystery Incorporated member from the TV series Scooby-Doo is known for keeping his cool and remaining in control in the spookiest of situations. With a taste for a 1970s look, the driver of the Mystery Machine shows everyone how you can turn a trend, or a style that was specific to a time, and make it timeless. His tight white shirt, slightly loose, yet fitted jeans, the attention he pays to details and his impeccable hairstyle qualify Freddy as a great cartoon style icon. We love the fact that Fred is always wearing a signature scarf, proof that he understands that wearing accessories you like can let others know a lot about your personality, taste, and preferences.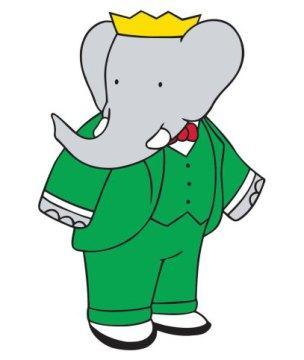 Babar is an elephant king with a huge taste level. Always dressed worthy of a king, Babar is a great model of how one can keep his style impeccable, sophisticated and complex, but still subtle, toned down and elegant.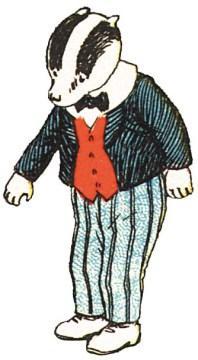 Bill Badger from the British Rupert Bear series is a gentleman in the making. With an eye for style, this fancy young man represents those who are always looking to develop their own style and to express who they are by using classic attire. Hard to do, but definitely achievable.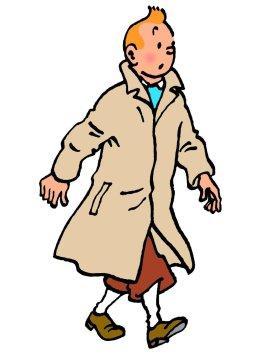 Belgian character Tintin is one of the most popular cartoon people of the 20 th century. With an eye for layering clothes that go together well (a light blue sweater with a white shirt underneath, a neutral brown pair of pants and sometimes wearing an overcoat), this reporter knows that that layering is the best way to go when transitioning between many different environments. Tintin has a great European charm, which makes him a person with whom many people want to interact, which is crucial for a good reporter. Tintin understands that the way you dress lets others know how they should treat you, which is something we can all take from him.
It appears that sometimes we can learn a lot about how our clothes can have an impact on ourselves, our jobs and our relationships with others from the most unexpected places. Cartoon characters, even though don't seem very serious, can make for great style inspiration. It can even be said that cartoon characters give everyone a great lesson: "You are who you want to be. Look it!"
Fraquoh and Franchomme
Further reading:
What we can learn from superheroes: The style and the attitude
P.S. We want to hear from you! Who is your favorite cartoon character from our list? Who else would you have added? Share your feedback, questions or thoughts in the comments below! For more articles on style, fashion tips and cultural insights, you can subscribe to Attire Club via e-mail or follow us on Facebook or Twitter!