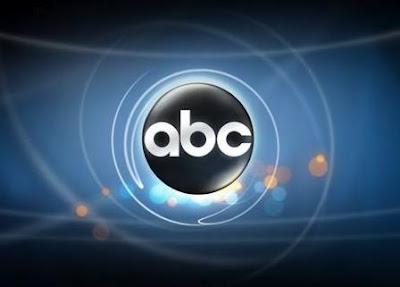 Apart from my personal issues I love spending time viewing photos and trailers for the upcoming fall series, and this time we have ABC and there are good chances I might be bias as for years ABC has been my favorite network and you might agree with me on the fact that ABC is the most under-appreciated network. I watched some trailers and I was blown away, those trailers left me wanting more, I have high expectations for the actual episodes and hope that they did not put all the good moments in the trailers but left some to be seen when they premiere in September of 2012.
_________________________________________________________
Dramas
_________________________________________________________ 
The Last Resort
The show is about the renegade crew of a nuclear submarine, the USS Colorado SSBN 753, that defies an order to launch nuclear missiles towards Pakistan, a decision that cost the previous commanding officer his job when he refused to follow similar orders without a explanation or confirmation. When his replacement also questions the same orders, the vessel is fired upon without warning and the crew are left for dead. Having realized that they have been declared rogue enemies of their own country, they set up camp on the fictional island of Sainte Marina, and declare themselves a sovereign nation with nuclear capability. At the same time, the crew must find a way to prove their innocence, find out who set them up, and hopefully return home.
(Wikipedia)
Starring:

Scott Speedman ... XO Sam Kendal

Robert Patrick ... Master Chief Joseph Prosser

Jessy Schram ... Christine Kendal

Autumn Reeser ... Kylie Sinclair

Dichen Lachman ... Tani Tumrenjack

Andre Braugher ... Capt. Marcus Chaplin
_________________________________________________________
Zero Hour
Revolves around a bizarre twist of fate that pulls a man who's spent 20 years as the editor of a skeptics magazine into one of the most compelling conspiracies in human history.
(IMDb)
Starring:

Michael Nyqvist ... White Vincent

Anthony Edwards ... Hank Foley

Addison Timlin ... Rachel

Jacinda Barrett ... Laila Foley

Scott Michael Foster ... Arron

Carmen Ejogo ... Becca Sunjata
_________________________________________________________ 
666 Park Avenue
If you could make one wish, what would it be? And what would you do to get it? At 666 Park Avenue, all of your dreams and burning desires can come true: wealth, sex, love, power, even revenge. But just be careful what you wish for, because the price you pay... could be your soul. Welcome to The Drake, the premiere apartment building on Manhattan's Upper East Side. Owned by the mysterious Gavin Doran (Terry O'Quinn - Lost) and his sexy wife Olivia (Vanessa Williams - Desperate Housewives), The Drake is home to dozens of residents who are unaware they're living in the dark embrace of supernatural forces. They think their dreams are all coming true, only to find they've been lured into making, what feels like, a deal with the Devil. When a young Mid-western couple - Jane Van Veen (Rachael Taylor - Charlie's Angels, Grey's Anatomy) and Henry Martin (Dave Annable - Brothers & Sisters) - is hired to manage The Drake, they soon discover that evil, obsession, and manipulation has a home. Allow yourself to be seduced by 666 PARK AVENUE, and unravel the mysteries of this devilish new drama from Alloy Entertainment (Gossip Girl, The Vampire Diaries, Pretty Little Liars) and executive producers David Wilcox (Fringe, Life on Mars), Leslie Morgenstein (Gossip Girl, The Vampire Diaries) and Gina Girolamo (The Secret Circle, The Lying Game). 
(IMDb)
Starring:

Mercedes Masöhn ... Louise

Dave Annable ... Henry Martin

Rachael Taylor ... Jane Van Veen

Vanessa Williams ... Olivia Doran

Terry O'Quinn ... Gavin Doran

Lucy Walters ... Mary Barlow

Robert Buckley ... Brian

Helena Mattsson ... Alexis Blume
_________________________________________________________ 
 Mistresses 
Mistresses is an upcoming American drama series based on the 2008–10 British series of the same name about the lives of four female friends and their involvement in an array of illicit and complex relationships.
(Wikipedia)
Starring:

Rochelle Aytes ... April

Stacy Barnhisel ... Lila

Cameron Bender ... Richard 

John Brantley Cole ... Doctor

Holly Marie Combs ... Janey

Jason George ... Dominic

Yunjin Kim ... Karen

Jes Macallan ... Josslyn

Alyssa Milano ... Sarah

Tory Mussett ... Sally
_________________________________________________________ 
 Nashville
A fading Nashville superstar is forced to team up with a teen sensation or face the loss of her tour and promotion of her latest records. 
(IMDb)

Starring:

Hayden Panettiere ... Juliette Barnes

Connie Britton ... Rayna James

Powers Boothe ... Lamar Wyatt

Jonathan Jackson ... Avery Davis

Eric Close ... Teddy James

Judith Hoag ... Tandy Wyatt
_________________________________________________________ 
 Red Widow
Melissa Rosenberg (executive producer and head writer on "Dexter" and screenwriter of the Twilight franchise), Howard Klein (executive producer of "The Office," "Parks & Recreation") and Endemol Studios ("Hell On Wheels") join forces for a riveting new thriller that takes you inside the world of crime and intrigue and shows you just how far one woman will go to protect her family. Meet Marta Walraven (Radha Mitchell - Melinda and Melinda) a suburban housewife who's living the good life in Northern California. She has a loving husband, a beautiful home overlooking Sausalito, and three amazing kids. But behind this perfect facade is a family of organized criminals. Marta's father, her brother, and husband Franklin all make their living through illegal means, and up until now, she has turned a blind eye to this fact. But when Franklin is murdered, Marta uncovers a tenacity she never knew she had. She'll do whatever it takes to avenge his death and keep her family alive. Even if it means filling her husband's shoes and joining the family business. As Marta digs into this dark underworld, she'll test her own strength, relying on her resourcefulness, determination and family ties like never before.
(IMDb)
Starring:

Radha Mitchell ... Martha

Luke Goss ... Luther

Rade Serbedzija ... Andrei Lazarev

Jaime Ray Newman ... Kat

Lee Tergesen ... Steven

Erin Cahill ... Felicity

Sterling Beaumon ... Gabriel Walraven

Natalia Nogulich ... Vera Lazarev
_________________________________________________________
Comedies
_________________________________________________________
The Family Tools
A man is forced to put his dreams on hold to take over his family's handyman business from his father.
(IMDb)
Starring:

J.K. Simmons ... Tony

Leah Remini ... Terry

Edi Gathegi ... Darren

Johnny Pemberton ... Mason

Danielle Nicolet
Kyle Bornheimer ... Jack Shea
_________________________________________________________
How to Live With Your Parents 
(for the Rest of Your Life)
When you move in with your parents after your divorce, you tell yourself it's not forever. Even if you're living with crazy, you can survive it. Because, it's only temporary. Polly (Sarah Chalke) is a single mom who's been divorced for almost a year. The transition wasn't easy for her, especially in this economy. So, like a lot of young people living in this new reality, she turned to her parents for a little help. Polly and her daughter Natalie have moved back home with her eccentric parents, Elaine (Elizabeth Perkins) and Max (Brad Garrett), a couple who are full of life, which seems to always collide with hers. And after a year, it kind of feels like a life sentence. Polly's determined to be "the best single working mother in the Universe", the mom she never had, and so far it hasn't been a cakewalk. Polly and her parents look at life through two different lenses. Polly's too uptight. Her parents are too laid back. Polly's conservative when it comes to dating (no action, whatsoever), while her parents are still sexually adventurous. Polly's trying to have perfect parenting skills, while her parents are more relaxed. They think Polly turned out okay, so what's the big deal. Well, they say it takes a village to raise a child... and in Polly's case, this village is on fire. But with help from her best friend Gregg (the one that got away) and her lovable yet irresponsible ex-husband Julian (the one who wants her back), Polly takes her first steps toward getting a life, starting with a social one. From executive producers Claudia Lonow (Less Than Perfect, Accidently on Purpose, Cashmere Mafia), Brian Grazer (Arrested Development, 24, Parenthood, Friday Night Lights), and Francie Calfo (The Playboy Club, Scoundrels), comes a contemporary new comedy about what it takes to start over. Sometimes you need to move home, in order to move on.
(IMDb)
Starring:

Elizabeth Perkins ... Elaine

Sarah Chalke ... Polly

Brad Garrett ... Max

Orlando Jones ... Gregg

Rachel Eggleston ... Natalie
_________________________________________________________
Malibu Country
A woman divorces her cheating husband and moves her family from Nashville to Malibu. There she'll try to reignite her own singing career and keep herself and three kids from being corrupted by the materialistic and rarified Malibu world she now calls home.
(IMDb)
Starring:

Sara Rue Kim

Lily Tomlin

Reba McEntire ... Reba

Jeffrey Nordling ... Russell Gallager

Jai Rodriguez ... Jeffrey
There is one more comedy "The Neighbors" which I did not include because it look terrible, and that's not only according to me, others think so too.
A nice website to give you scoops and spoilers on the current TV shows and also for the upcoming ones you can visit
TV Fanatic
, my number one source for TV Series dirt.
Sound off below, which drama or comedy did like more and you're dying to see in the fall of 2012 ?