Am I completely
nuts
to be upset by this advertisement that appearedin
Better Homes and Gardens
?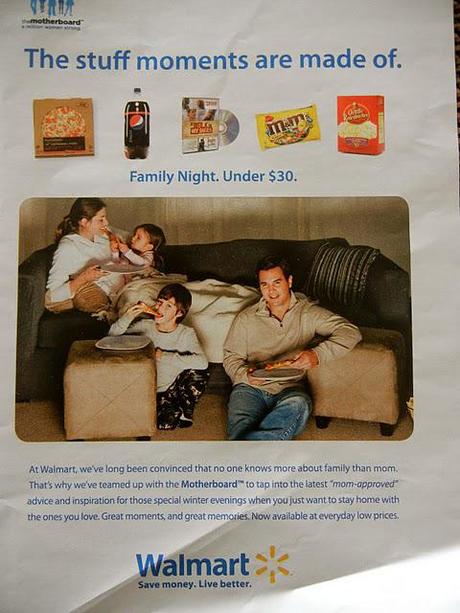 The
Beige Family
look pretty happy on their couch watching TV, eating packaged pizza and drinking carbonated sugar water with chemicals in it --followed by chocolate and packaged popcorn.
And all for only $30 !
It makes me want to weep.
Please submit suggestions to improve 
the poor

BEIGE FAMILY'S

life
$10 to the charity of choice of the most imaginative responee! 
*