South Indian cuisine is characterized by the extensive use of spice powders. When you look at what's needed to prepare most of the South Indian dishes, it is easy to be put off by a long list of masala powders required.
Here are some of the essential South Indian spice powders that people use commonly:
Sambar Powder
Sambar is one of the most popular dishes in South India. Sambar powder is usually made of coriander seeds, fenugreek seeds, cumin and lentils etc.  And the regional variations add cumin, black pepper, grated coconut etc.
Garam Masala
Garam masala is a mixture of aromatic spices which can make an ordinary dish extraordinary. It is a blend of cinnamon, coriander, cardamom, bay leaf etc.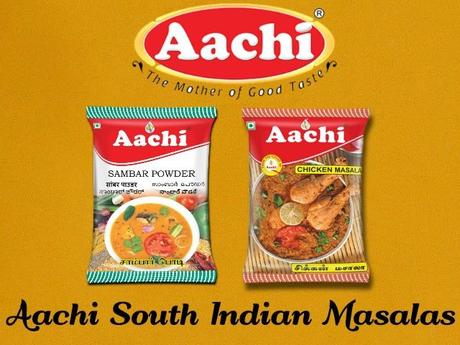 It is not that easy to prepare all these masala powders by ourselves. It actually need lot of time, energy and patience. To make it easy for you Aachi Masalas provides you a fine blend of quality South Indian masala powders. Aachi Masala Foods Pvt. Ltd

delights the customers by offering wide spectrum of 100% pure spice powders. The only motto of Aachi Foods is to provide hygienic spices that can enhance the taste of your dishes. We believe that "Quality Process leads to Quality Products".
Buy South Indian masalas online at great prices and enjoy the rich taste of Aachi products. For more details, click here