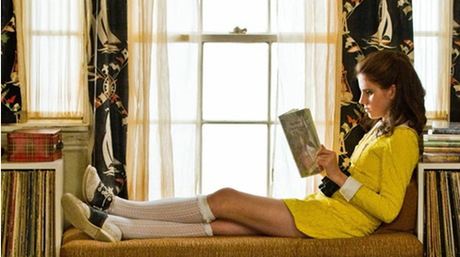 When I was little, I lived in a lot of different fantasy worlds. The best one could be accessed through a portal in a tree in my friend's backyard. I never actually went there, but I dreamed of it often. It was a castle with hundreds of rooms, all catered to my desires. Closets full of the most beautiful dresses. Shaded pools lined with waterfalls. Banquet halls full of all kinds of sweets. Hand maidens that followed me around, and obeyed my every command. A boy, strange and handsome, who would give me my first kiss.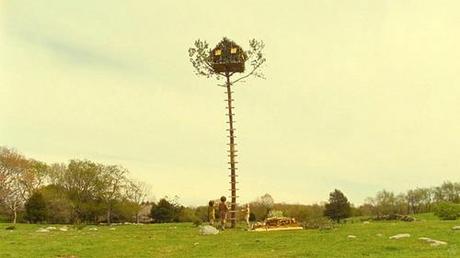 I'm pretty sure my friend with the tree had autism, but I would beg my parents to go to his house anyway. There, we would sit on his tire swing, and construct elaborate plans to get to the top of the tree, where we were sure that we could find the doorway to our enchanted kingdom.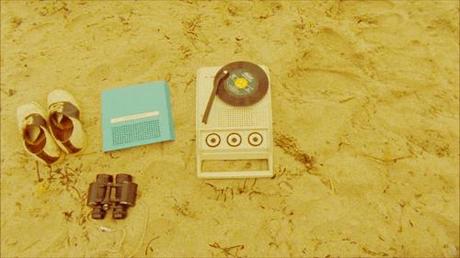 Looking back, it's pretty clear that my favorite fantasy was actually just an elaboration of the song, "There Is a Castle In A Cloud," from Les Misérable. Nevertheless, it was so real to me that to this day, I can still taste what it smells like. I can still feel myself opening the carved wooden entrance.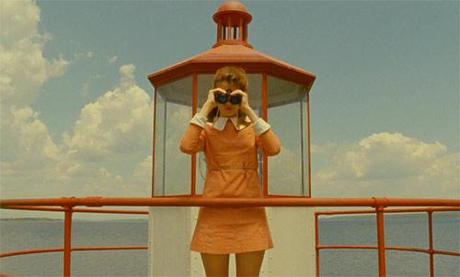 The thing that makes Wes Anderson's movies so special is that he takes his own fantasy worlds, birthed in innocence, and brings them to life. Like me—and many people—he never forgot they existed, even though he never found the portals. Thus, he can only make cinematic recreations of them. Watching Moonrise Kingdom, I felt his resulting melancholy acutely.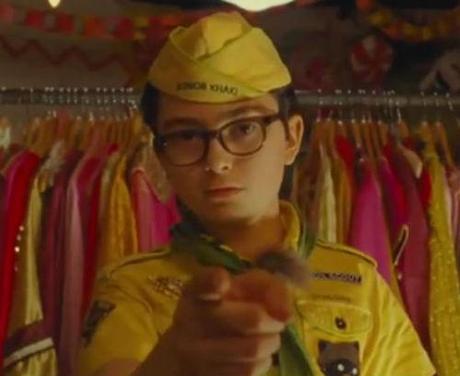 The film is definitely annoying. For instance, the main character, Sam Shakusky, played by the amateur actor Jared Gilman, is creepy and intolerable.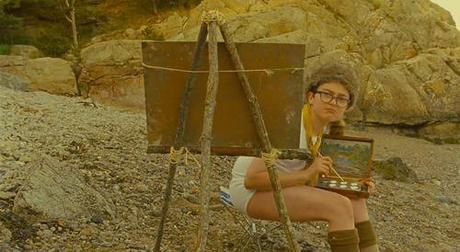 But he loves Suzy Bishop, played by Kara Hayward, in exactly the way that my great love cared for me in my fantasy world. Truly. Insanely. Persistently. He falls in love with her when he sees her in a town play, wearing a fantastic blackbird costume. He writes her love letters. He plots to be with her.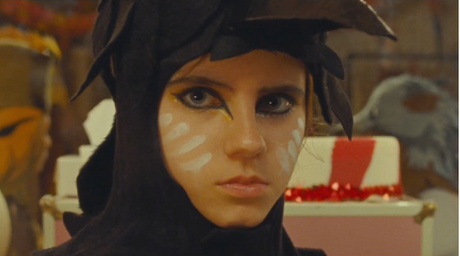 After a lot of cute—and surprisingly violent—plot twists, he marries her in a ceremony, performed on a camp ground, lit up by a paper-maché cross. Even though they're only twelve—and completely hairless in their nether regions, one can assume—they pledge to be together forever. The implication is that once they get old enough, they'll go through all of their most important rituals—losing their virginity, going to the prom—and eventually, get married.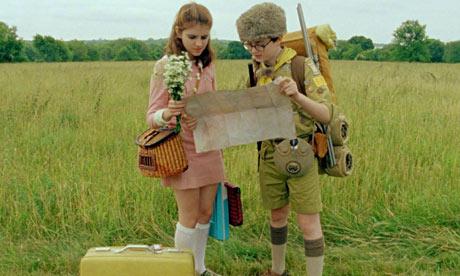 But the audience knows this will never happen. That they'll stay together until graduation, and then they'll go to separate colleges. They'll break up and get back together. Eventually, they'll drift apart, meet other people, and forget what it feels like to have loved each other at all.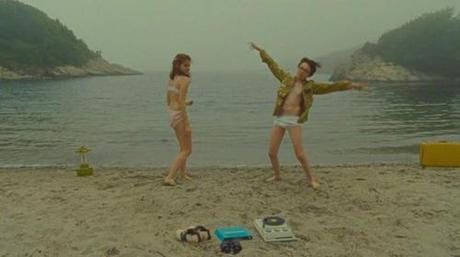 (PS, nice reference to Badlands, Wes Anderson.)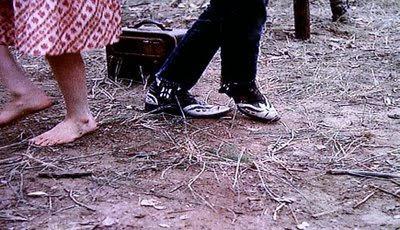 Anderson knows it as well, and he lets his adult rationality creep in small ways. In the depressed character of Bill Murray, who wishes that the roof of his house would blow off, and carry him into the oblivion of a storm.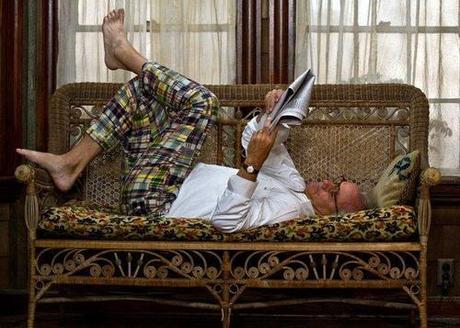 In the sad cop played by Bruce Willis, who loves Suzy's mother (played by Frances McDormand), but knows that ultimately, she'll never leave her husband for him.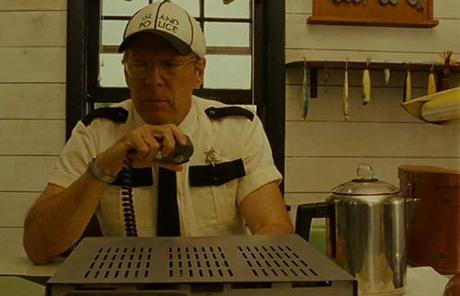 The children in Moonrise Kingdom are oblivious to their despair, however. For them, true love still reigns. Which is why, when Sam gets adopted by Willis, so that he can stay on Suzy's 16-mile-long island hometown, I started tearing up.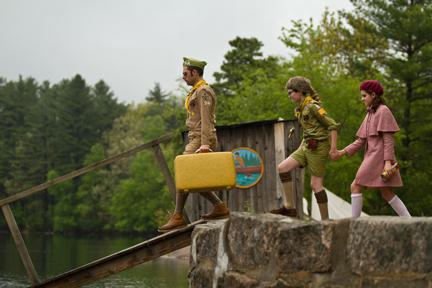 And why, when I saw him sneak out of her Anderson-kitschy house, after sitting with her in a window seat, listening to records, I started to weep. The childhood romantic in me mourned the eventuality of their demise. The loss of my own great love, still trapped in my treehouse.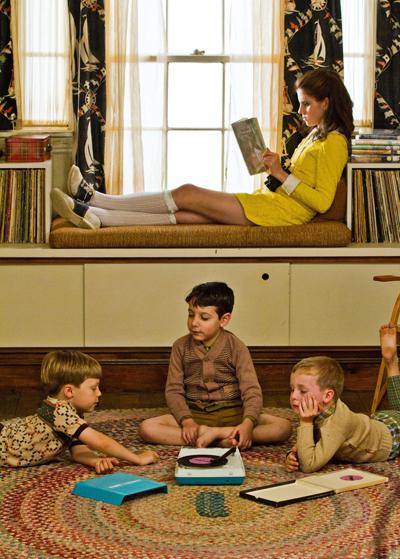 "They'll get divorced," one of the old ladies in the theater said as the credits began rolling. The other two old ladies she was with started cackling. 
Another elderly lady made her way up the aisle with her walker. "That was a wacky movie," she said.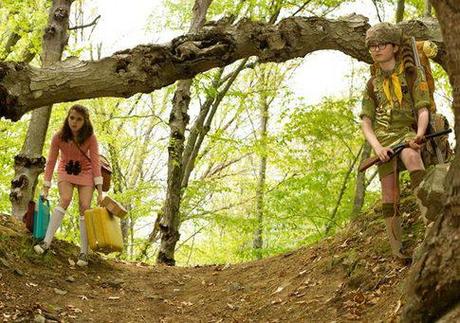 I was apparently the lone ranger in a group of senior citizens on a movie trip. The one person not climbing back on the handicapped bus to go back to the nursing home.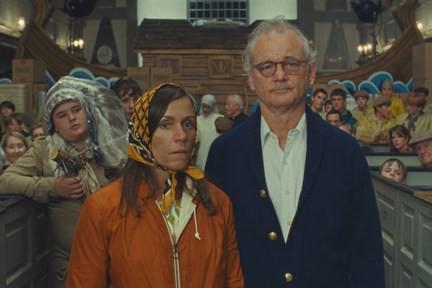 My melancholy followed me home from the movie. It followed me into the car with Caleb. It followed me all 13 hours down to Savannah. It lingered the whole trip, trapped both by my feminine hormones—let's just say that Aunt Flo came to visit—and the deep, slow romance of the old city.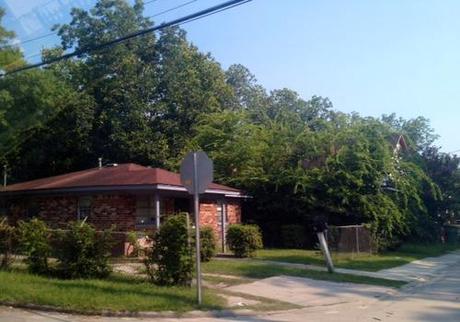 It followed me even into West Savannah, where Caleb took me one afternoon to see where Big Boi from Outkast had grown up. On our way, he put on Aquemini, their third album, from 1998.
"Can we not blast this?" I asked him. "I don't want to be the white assholes driving through the ghetto, aggressively listening to this shit."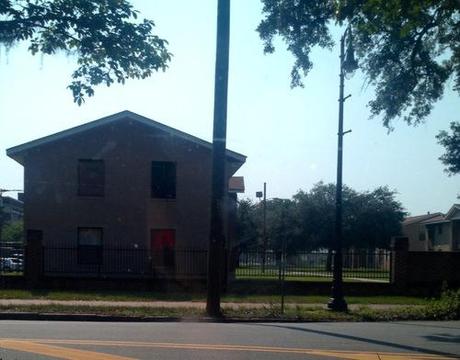 In the South, racism is closer than it is in New York. Neighborhoods are still very segregated. People still make racist jokes offhandedly. Every time I saw a black person—which was not often in the mostly white neighborhoods we stayed in—I felt uncomfortable. I felt like I needed to apologize to them.
Caleb turned the music down, and we coasted down streets lined with clapboard churches, announcing their designation with whitewashed, crude wood crosses. We passed by small ranch houses with empty yards. It was 104 degrees, and for the most part, people were inside, in the air conditioning.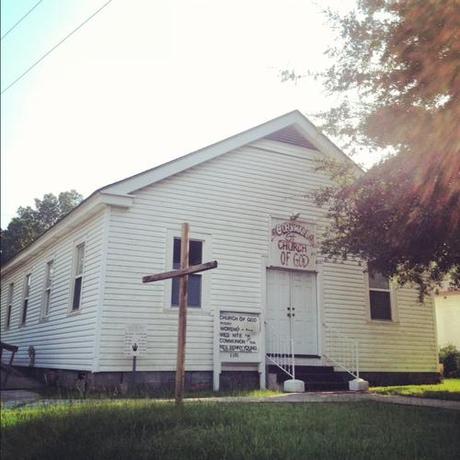 In the South, poor people—white or black—outwardly live better than poor people in New York. They have houses. They have cars. Central air conditioning. The quality of life, in terms of space and amenities, is so bad here, that everywhere else in the United States seems kind of luxurious. I can only see this from the outside, however. On the inside, it must be much different.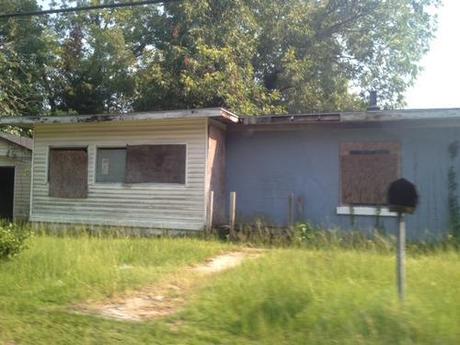 At some point, the song "Rosa Parks" began. "Ah ha, hush that fuss, everybody move to the back of the bus," it started. And for some reason, I started to cry. There was something about the weight of listening to those lyrics in the South, in a black neighborhood, where segregation ended only 50 years ago. It felt very romantic.
Rosa Parks, with her simple but brave act, was a symbol for an entire revolution. Her role is a fantasy, and a very romantic one. Although the song has more to do with Outkast overturning hip hop's legacy, and coming in as the new order, it felt almost as sad as Neutral Milk Hotel's love for fucking Anne Frank. As I said before, I had my period. 
But the romance of Rosa Parks, and all she stood for, was not my romance to cry over (and apparently it wasn't Outkast's either, considering she sued them for using her name). It was not my Moonrise Kingdom. As a white woman, I didn't feel like I had the right. I put my iPhone away, and stopped taking pictures.