The latest riveting shot by my high school batchmate, Manila Bulletin ace photojournalist Linuz Escandor: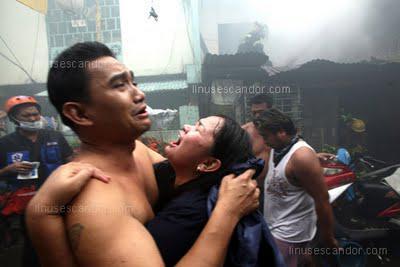 Arman Tolentino hugs his wife, as their son Adam Tolentino, 3 yrs old was trapped inside their house while firemen did their best to fight the fire that engulfed the neighborhood in Florentina St. Sampaloc Manila. The boy was later found dead. [Caption his.]
And this, a perfectly captured moment--the opening image in his online portfolio: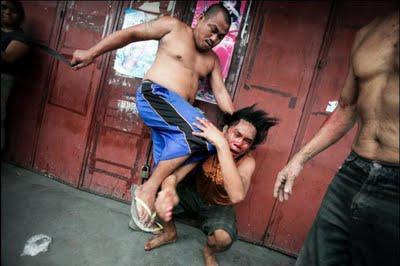 Proud of you, Linuz!