TURN YOUR RADIO ON! 
The Molly Tuttle Trio live in studio on 

Doug Gesler's 
"Lost Highway", 
Saturday, March 15, 8-10am eastern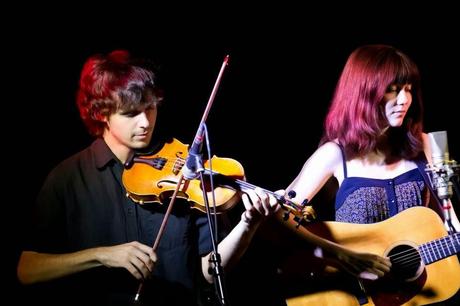 Molly Tuttle, John Mailander and Brittany Karlson
, whose next Boston-area concert will be April 19 at a Notlob Parlour Concerts house concert, will cross the Charles River to be Doug Gesler's guest on his fine "Lost Highway" program on WMBR 88.1FM, student/community radio from Massachusetts Institute of Technology (MIT).
Lost Highway
Saturdays 8-10am eastern
88.1fm, streaming at wmbr.org
Hosted by: Doug Gesler 
"Truck-stop music for the zip-car generation."
http://wmbr.org/www/sched-sat#lynch