Was craving for something chocolatey and since I am home alone, I decided to try out this recipe as the author promised that it will be The Moistest Chocolate Mug Cake.
In 70 sec, I was satisfied!  True to its name, it is super sedap! and guess what, minimal washing!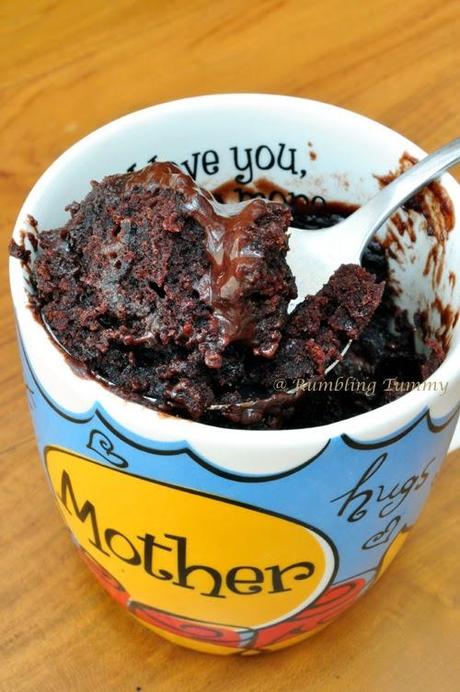 Findings: I just dumped the dry ingredients in the cup, give it a stir with a fork, add in the wet ingredients.  Add in the nutella, using the same fork, push the nutella down. 
Moist and yummy.  Totally not dry like many chocolate cake in a mug that I tried before.
Definitely a keeper!
Source: Cook to love, Love to cook
What you need:40g plain flour12g cocoa powder¼ tsp baking powder25g granulated sugar⅛ tsp salt80g milk2 tbsp vegetable oil1 tbsp hazelnut chocolate spread (I recommended two 2 tbsp)
Method:
In a medium bowl, whisk together dry ingredients.
Whisk in the milk and vegetable oil until all ingredients are combined and batter has no clumps.
Pour batter into a microwave-safe mug. Mine was a 14-ounce mug. You want enough head space for the cake to rise without pouring over.
Add 1 tbsp. of hazelnut chocolate spread in the middle of the batter. Just drop it in the middle, no need to push it down and sink it in the batter.
Place a paper towel into the microwave and set the mug on top (this is to catch any batter if your mug cake overflows).
Microwave mug cake for 70 seconds on high. 
Carefully remove from microwave and enjoy!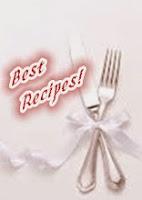 I am submitting this post to Best Recipes for Everyone #2 (Sept 2014 Event: Chocolate) hosted by XuanHom'sMon Kitchen Diary