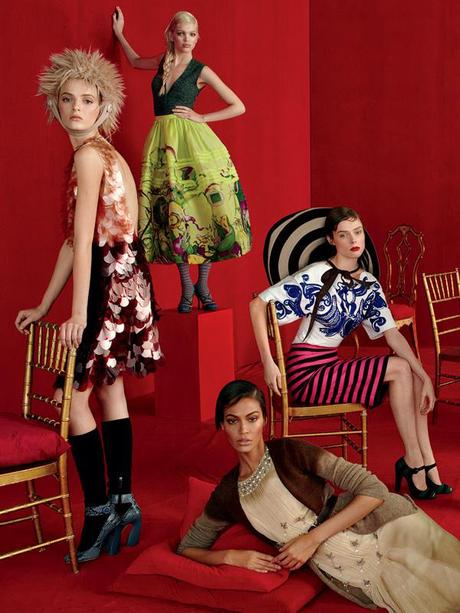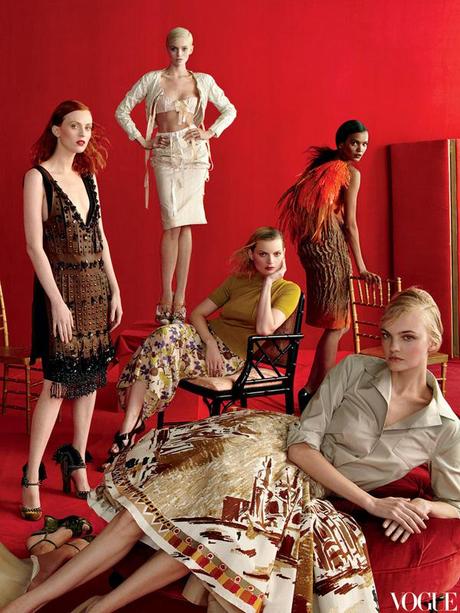 Selections from the Prada spring 1996 to fall 2011 collections
Happy Wednesday! Today my "Design Under the Influence" column on La Dolce Vita focuses on the Schiaparelli and Prada: Impossible Conversations exhibit at The Met. I was fortunate to have the opportunity to experience this feast for the senses while I was in NYC, and am sharing my insights.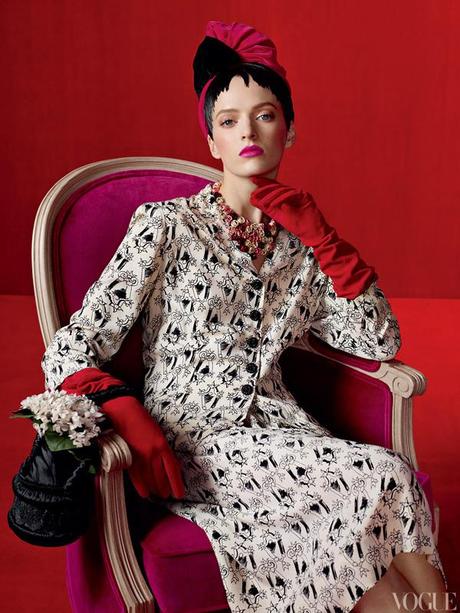 Model Daria Strokous wears Schiaparelli's Mirror Print suit with flower buttons (spring 1937), silk-velvet turban (winter 1937-38), rose necklace of enameled gilt metal and flower vase silk-satin purse beaded by Lesage (both 1938), and Portolano gloves.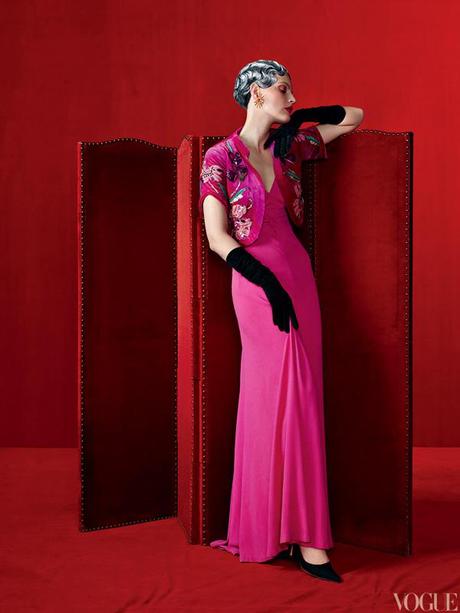 Model Guinevere Van Seenus in Schiaparelli's shocking-pink dress (fall 1937), silk-velvet bolero with metal embroidery by Lesage (fall 1938), Starburst earrings, c.mid-1930s, and Daniel Storto gloves.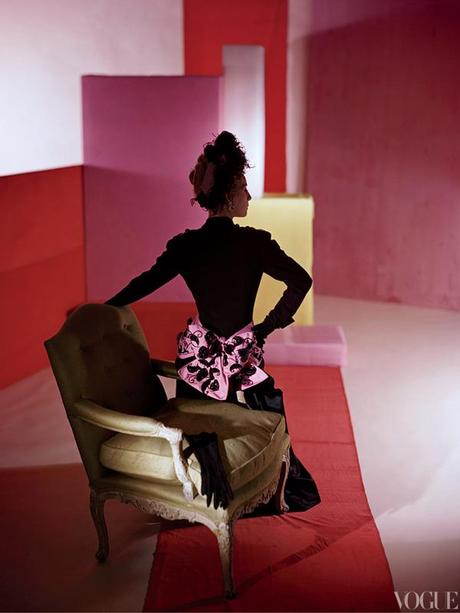 Schiaparelli's bustled and jet-embroidered satin-and-crepe dinner suit with headdress, 1947.
The unconventional genius of each designer is touched upon, compared, and contrasted in the exhibit through video, quotes, moving pictures, and works of art. Undoubtedly beautiful, some of the similarities felt a bit forced, while others were undeniable.
It's an interesting exploration of how much influence is drawn from the past vs. created by the present — and how this is seen through the designer's eye vs. the curator's eye. Do check it out!