The MET gala red carpet: veni, vidi, vici
And it's a wrap. Punk: from Chaos to Couture opened on Monday.
One of the less exhilarating live red carpet with Hilary Rhoda who had the power of making us all miss E! Entertainment.
5 dont's for a live red carpet interview 
1. "Did you have a punk phase?" the model kept asking as a machine to everybody. Thank God she was saved interviewing the Queen of Punk [1] 
2. "You are British" the beautiful Wintour figurine announced to Bez Lurhmann and wife to which gaffe (in her Red Carpet Memo: if a person has an accent she must be British) they brilliantly replied "we were British at one point, we are actually from Australia".
3. Not happy she insisted: "what does Gatsby have anything to do with Punk?" ________________ no pulse
4. "So you are all dressed Alexander Wang" to a pack of 4 gorgeous women wearing Balenciaga. (Red Carpet Memo: when you see a designer, you might have worked for him, acknowledge) Maybe in her mind she wanted to show she had studied for the part. And, no: she got scolded by Julianne Moore who stood 2 inches from her face and spelled: "YES, BALENCIAGA"
5. We all saw the Queen of Punk [1] being cut off by the interviewer, who, also, got totally ignored the newly acclaimed Met Gala Queen [2] arriving un-fashionably late to own the stairs for herself, her mane and her tail.
best dressed
Sipping coffee through the expected rivers of press, opinions, pictures, comparisons, blogs, tweets, we have made up our minds about he event.
Enjoy our 'the best dressed list'.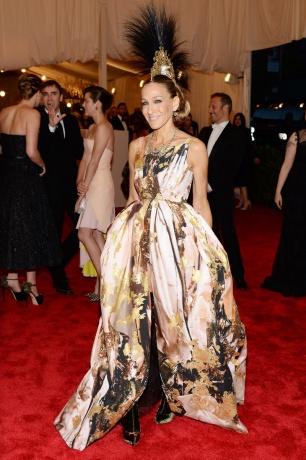 SJP in handpainted Giles Deacon, Phillip Treacy headdress and custom Louboutins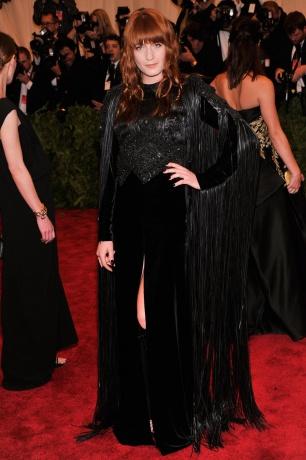 Florence Welch in Givenchy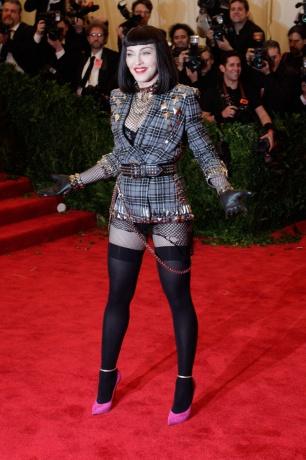 Madonna in custom Givenchy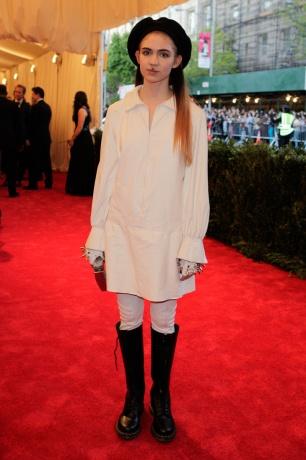 Grimes in Chanel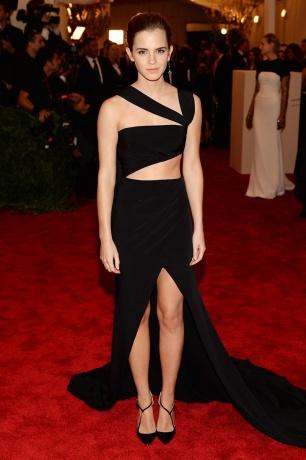 Emma Watson in Prabal Gurung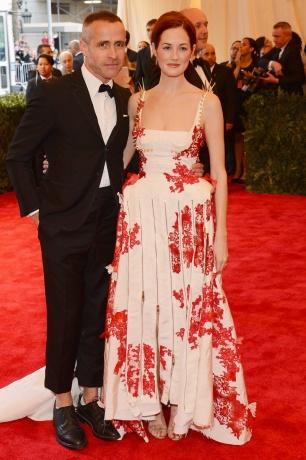 TTH in Thom Browne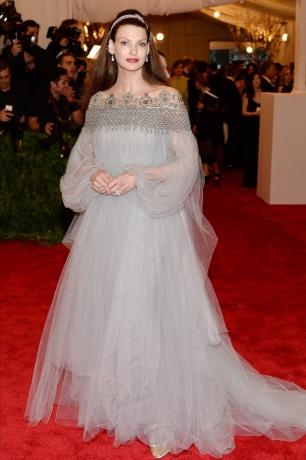 Linda in Marchesa
BONUS: an open letter to a designer who aced the record of dresses for the evening. With 13 celebrities on his tab, Mr. I-design-for-Givenchy-and-I-am-friends-with-her-future-husband [3] might have had too much to think about and somehow got side tracked. Or, simply, he had too much leftover fabric [rolls]. 
"Caro [3],
did you really have to dig yourself the big hole by admitting her + her baby + her army bump [4] were, all together, the most beautiful pregnant woman you ever dressed in your career?
There's a difference between reality and denial and it hits when the Devil who wears Prada [5] deletes your VIP reality show girl out of the picture leaving prince charming with just one eerie gloved flowery hand hanging on dapper rapper.
Your truly,
us + an image of a 'beautifully dressed pregnant woman'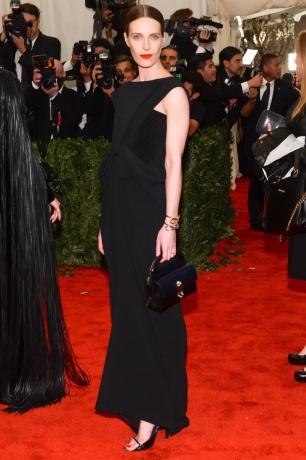 Vanessa Traina Snow in Balenciaga
[1] Vivienne Westwood
[2] Beyonce
[3] Riccardo Tisci
[4] Kimembryo
[5] Anna Wintour
— 34 minutes ago
#

marchesa
#

vivienne westwood
#

Alexander McQueen
#

anna wintour
#

riccardo tisci
#

givenchy
#

beyonce
#

chanel
#

madonna