Text Post
The Met Gala: A Fashion Analysis
Aww shit, fools, I didn't even know it was the Met Gala tonight until about five minutes ago. Thank God I had a complete meltdown earlier tonight and Caleb banned me from coming him help sand things at his studio, or else I wouldn't be here doing this. Now all that's left in the apartment is me, Franke, Butters the less fat cat now that she's on diet food, a bottle of seltzer, and unfortunately nothing else, because no one has been keeping track of me for the past two weeks, and I've run out of edible — ie snack — food.
I'm just going to go with images as they come. Sorry that there's no rhyme or reason to this bullshit.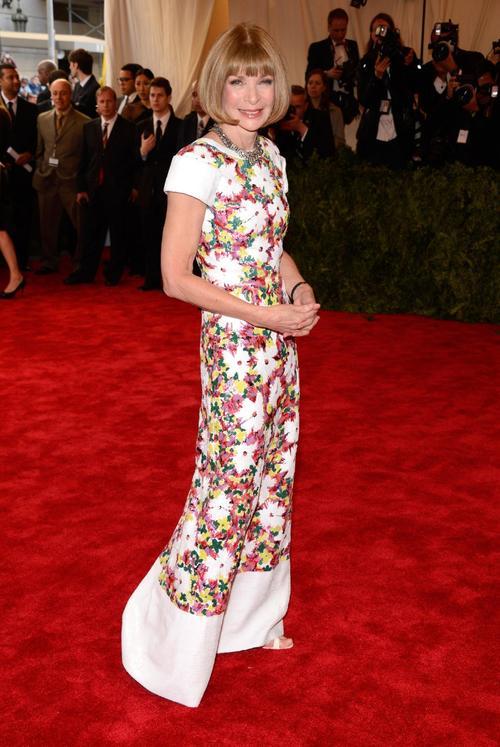 Do you think Anna Wintour's so tight that she whistles when she pees?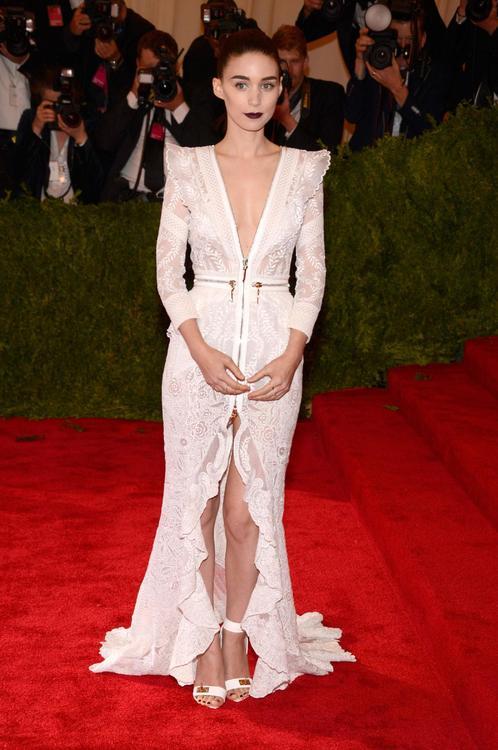 I'm pretty sure whomever does Rooney Mara's make-up tapes her temples back so that she always looks like an elfin warrior princess whose interest is very piqued. This Givenchy dress is pretty for a corpse bride, but it also makes her look like a living replica of a character from a Tim Burton Film.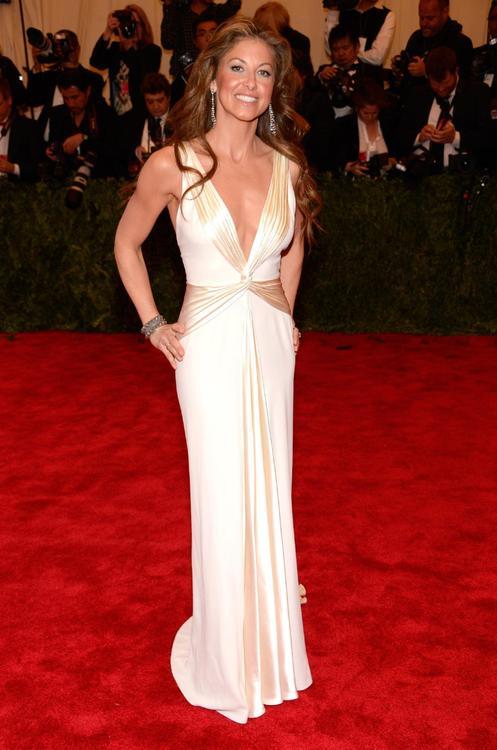 Dylan Lauren is wearing…let me guess…Ralph Lauren. She could easily EASILY be a cast member on the Real Housewives of Beverly Hills in this get-up. This dress is saying to me, "Look at my boobs!! Look at my…no no, not at my face…BOOBS! HAIR!! BOOBS!!"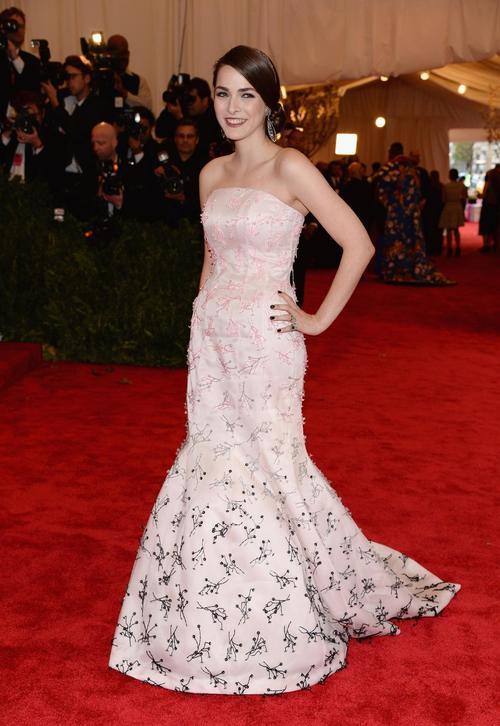 Bee Shaffer is like, "Mommy, will I ever get married?" And Anna Wintour was like, "I don't know how you ever came out of my vagina."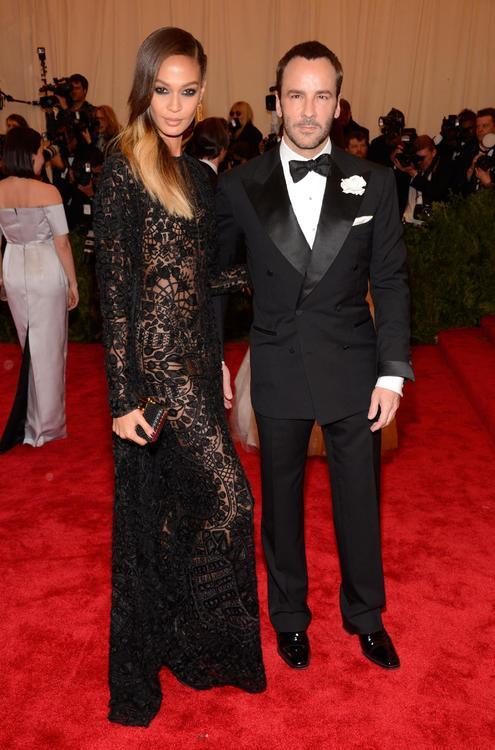 At first glance, I thought this was Chrissy Teigen and John Legend, and I was about to start on a rant about how I don't know what either of them do, but nope, it's a model named Joan Smalls and Tom Ford. The only thing that would make this dress interesting is if it were fully transparent, and Joan Smalls was sporting a full bush.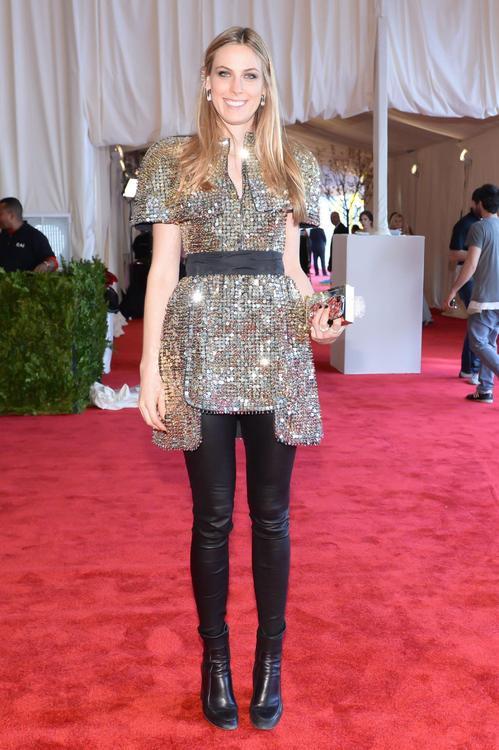 I don't know who Selby Drummond is, and she apparently doesn't know why she is being photographed. Maybe it's because she's wearing a sparkly samurai outfit? I would bet 50 cents that this girl either works, or has worked, at an art gallery.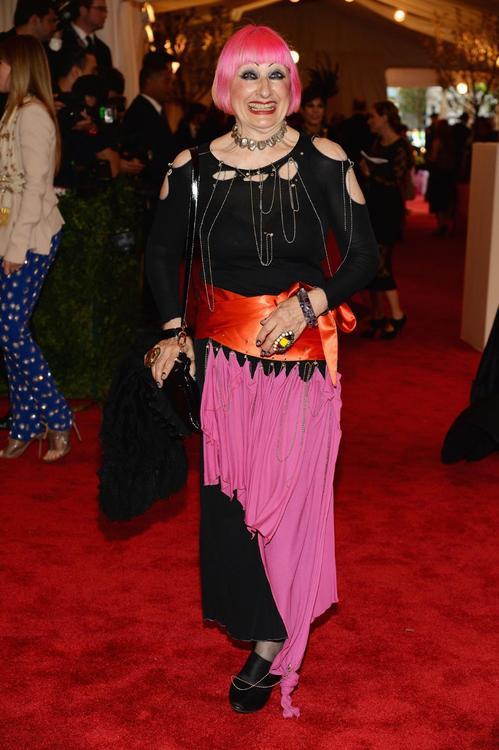 So I assume the Met Gala is all about punk, because there is a show opened now called "Punk: Chaos to Couture." This woman apparently hasn't taken her make-up off since she passed out in a bathroom at CBGBs in 1989, but I admire that she makes safety pin necklaces look mature.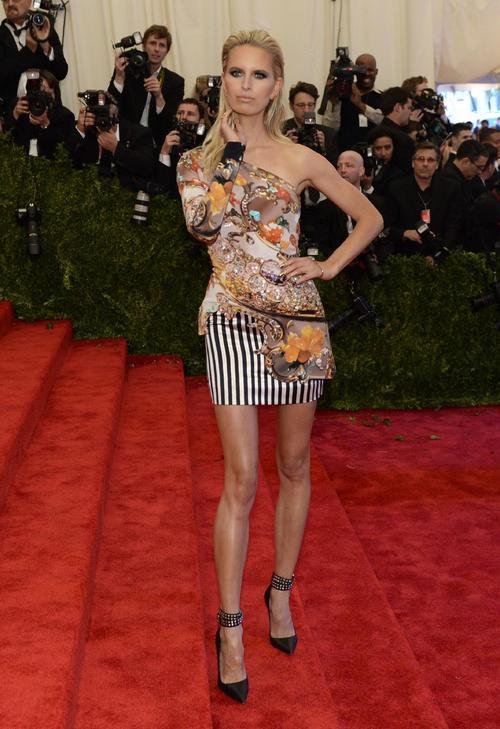 One time I saw Karolina Kurkova at a club, and I was like, "I WANT TO BE KAROLINA KURKOVA." I would still definitely be her — if I wore that dress, I would look like the sort of woman who eats at Popeyes and makes videos about dying her hair pink with Kool Aid — ie my ass would be busting the fuck out of that thing. But she looks fucking smoking.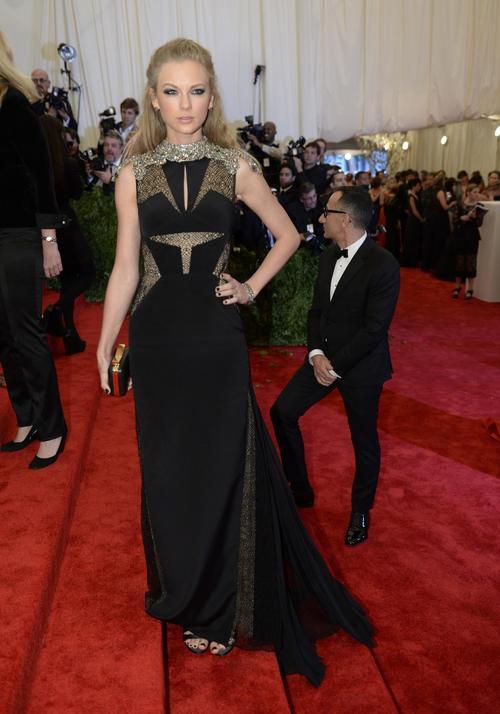 Do you think that it was Taylor Swift's intention to dress like Daenerys Targaryen, or do you think she's just being fucking annoying? Her face looks weird. I think it's because her hair looks like she my sister's does when she gets manic and pus a lot of baby powder in it — "Feel my hair!" she screams, and then hits herself on the head so that puffs of white powder erupt all over.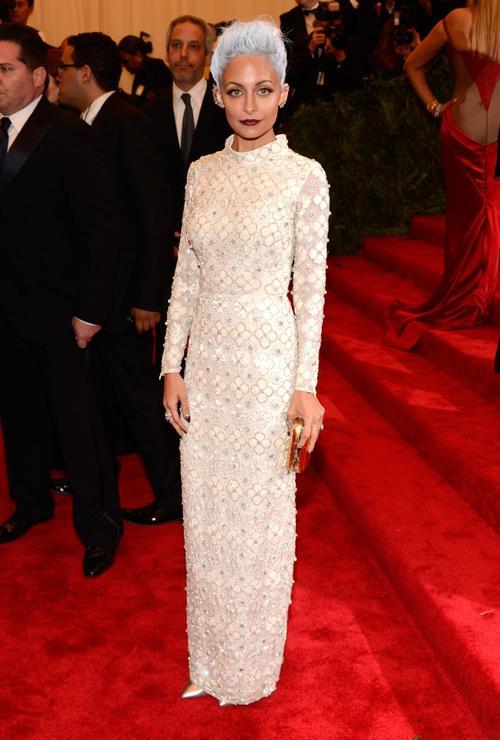 I laughed out loud when I saw this picture of Nicole Richie. This is like exactly where she's been heading all her life, am I wrong? It's like someone bred Miley Cyrus, an extra on Lord of the Rings, and some old philathropist dingbat heiress, gave them five Xanax, and then pushed them out on the red carpet.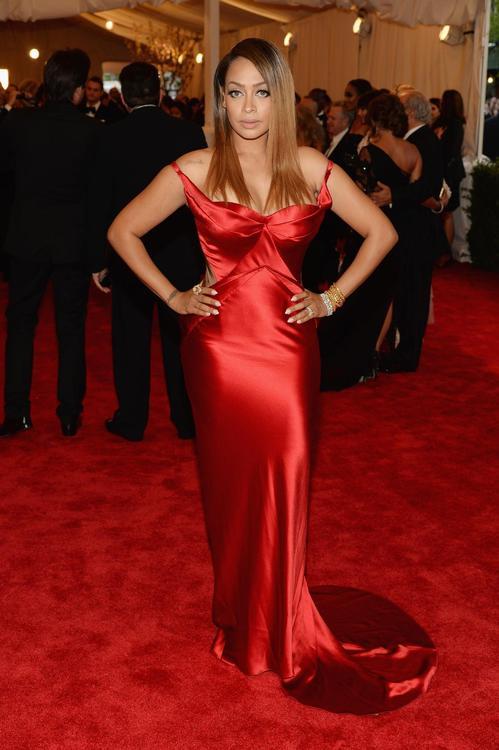 This woman's name is Lala Anthony, and if she's not a reality television star, then you're welcome to come over here and punch me in the vagina.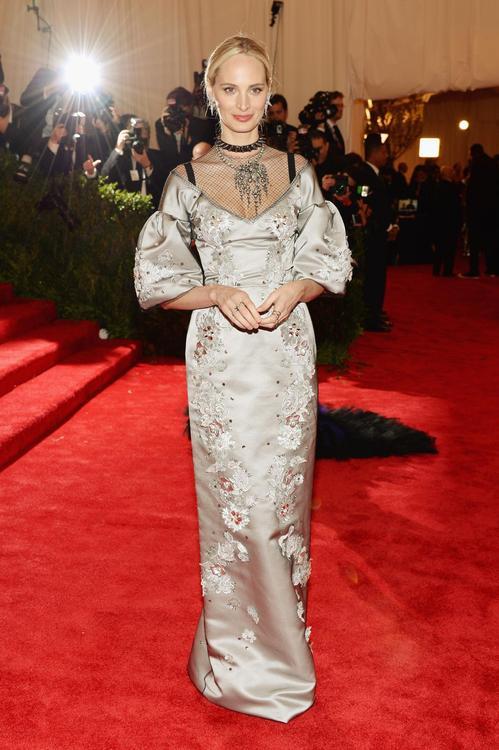 During the era of punk, socialite Lauren Santo Domingo was sitting on a thoroughbred horse on a chateau somewhere in Europe, being fed peeled grapes on a silver spoon. No wonder this is her take on her punk.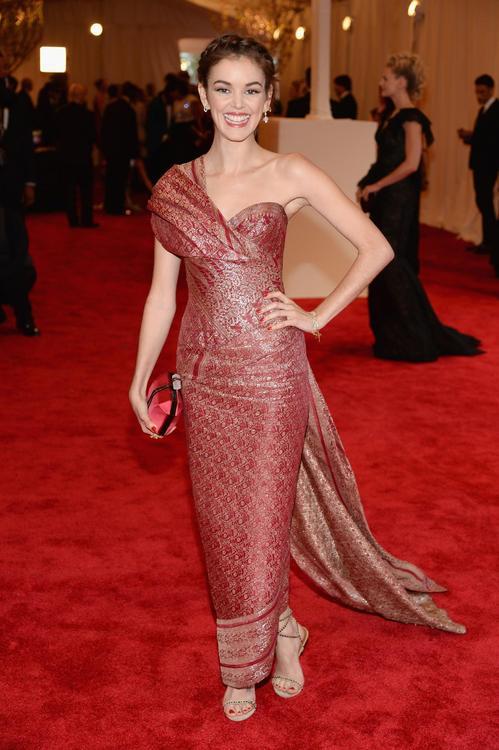 I had no idea who this girl Nora Zehetner was. So I assumed she was an Arabic princess. Then I googled her name, and was disappointed to find out that she is an American actress. Blah. Because I've been taking bets all evening, I'll go $5 that she's wearing Marchesa.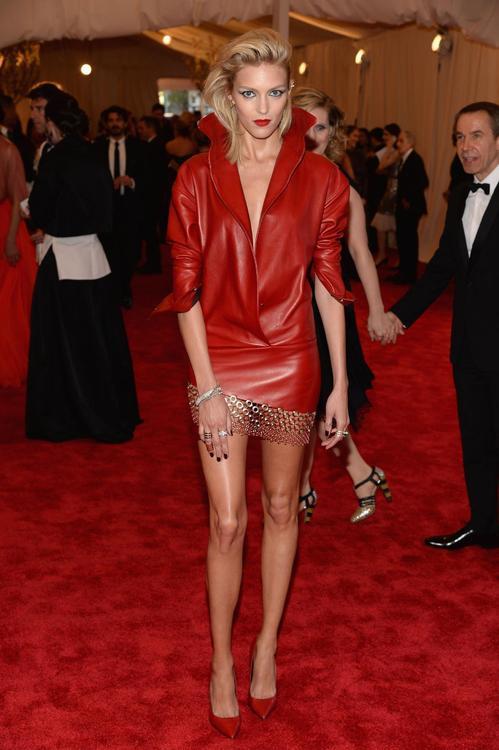 This chic Anja Rubik always can be counted on to show up at a red carpet event looking like a whore. At least she has the body for it.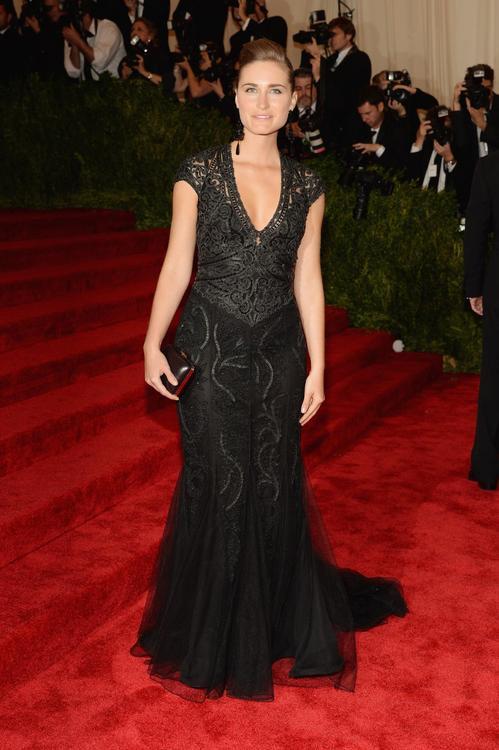 In another life, Lauren Bush would be three years away from a bowl cut, a casserole dish, and a weekly book club meeting at her modest three bedroom home in Minnesota.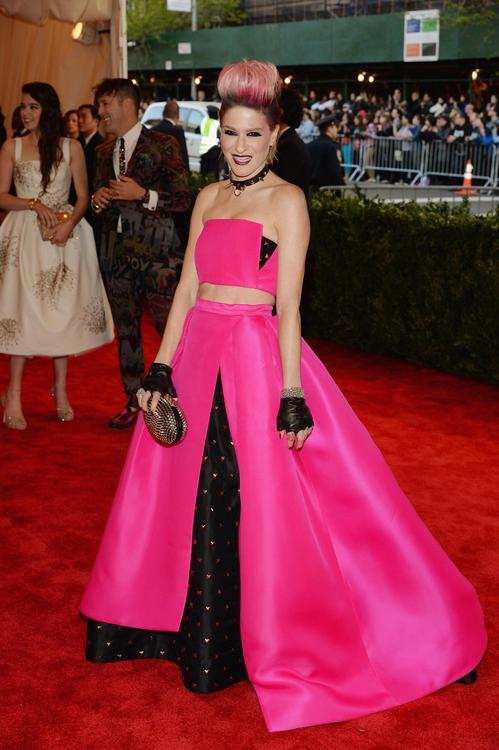 According to Wikipedia, Julie Macklowe is a hedge fund manager, which makes me really appreciate that she dressed up tonight like she was going to a Halloween Party.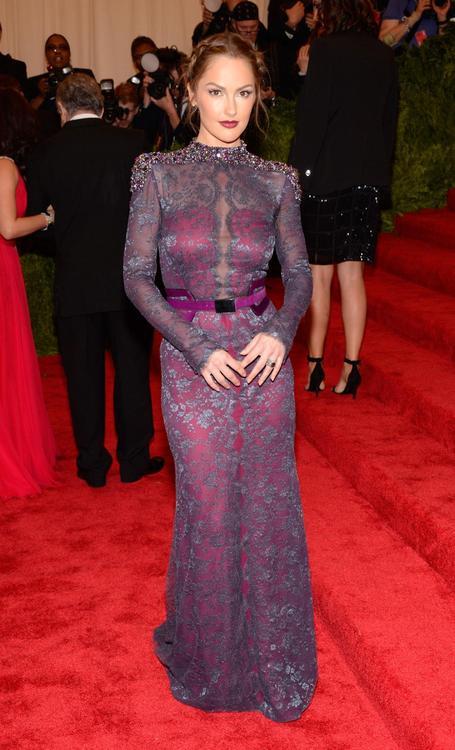 I want to hate Minka Kelly because she is so gorgeous and got to hit it with Derek Jeter, but I think she looks phenomenal tonight. I love hot pink peekaboo thing she has going on — she's like everything Jessica Alba could be if she wasn't a Mommy blogger attention mongerer.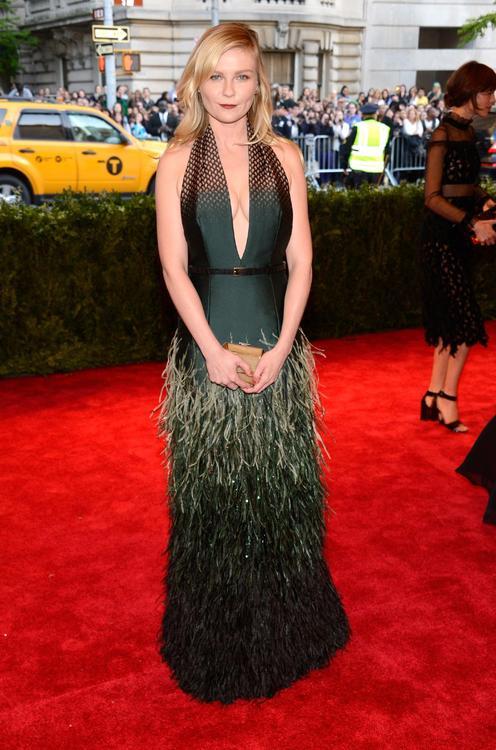 Kirsten Dunst is three…maybe four…years away from saggy boobs, but as usual, I think she looks fashion forward, and pretty beautiful. I always love it when she wears something no one else would be seen in, like a cowboy Rodarte gown, or that checkerboard Louis Vuitton. In that light, this outfit is pretty boring.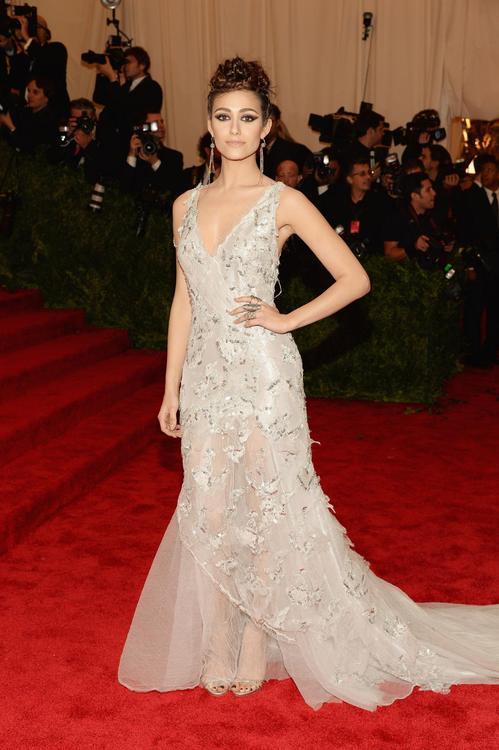 I had to look closely to find Emmy Rossum underneath all of her make-up, which goes to show how different a girl can look if you give her a cat eye and some foundation. It's almost like Emmy was like, "Give me the Kiera Knightley look, and slap something bonkers crazy Sienna Miller might put on her head while you're at it." She does Keira Knightley better than Keira does because she's not puckering her lips like she's posing for a sext message selfie. I'm personally obsessed with Emmy because I adore her on "Shamless," and can't say anything else besides, "You're gorgeous."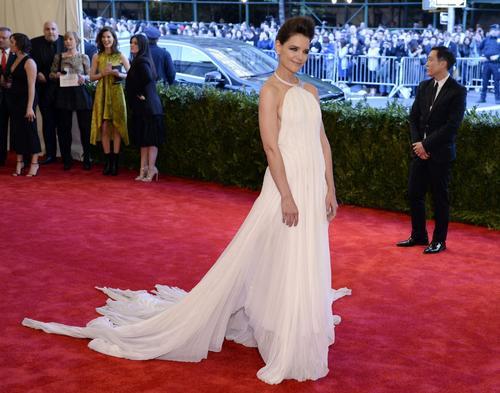 Katie Holmes, ugh, I groaned. Because that dress is gorgeous, but she's still Katie Holmes in it, by which I mean uncomfortable and ever so slightly not pretty enough to be beautiful.
After Katie left for the event tonight, Suri picked up the phone. "Daddy," she said. "I told Katie to wear her hair in a bouffant, and she listened to me. What an imbecile"
And Tom said, "SURI! SURI! I'M SO HAPPY TO HEAR FROM YOU BUT I GOTTA GO RUN OUT OF A PLANE."
By which he meant go back to his trailer and feed the Scientology slaves he has chained to his wall.