Stephen Moyer is one of the Brits who is taking Hollywood by storm. BBC America has featured him in their site Anglophenia in the article called: The Men of BBC America: How They Are Conquering Hollywood.
The British know him in the many parts he played in England as: the handsome London finance man who falls for a New York music store clerk (played by Parks & Recreation's Rashida Jones) in the transatlantic romantic comedy NY-LON. He's also turned up on Cold Feet and Waking the Dead, just to name a few.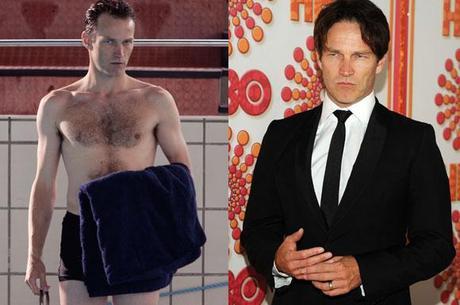 And, of course they know him like we do as Bill Compton, the tortured Louisiana vampire on True Blood.
Where will you see him next? There's more True Blood to come, and his next film stays firmly in the horror genre: The Barrens.
source: blogs.bbcamerica.com
Red carpet photo via AP