When a drunken party guest challenges him to a late-night tennis match, Sandy Allison finds himself unexpectedly entangled in the monied world of Newport, Rhode Island. A former touring pro a little down on his luck, Sandy has nothing to stake against the vintage motorcycle his opponent wagers. But then Alice DuPont-the young heiress to a Newport mansion called Windermere-offers up her diamond necklace.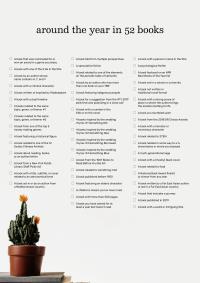 With this reckless wager begins a dazzling narrative odyssey that braids together four centuries of aspiration and adversity in this renowned seaside society capital. A witty and urbane bachelor of the Gilded Age embarks on a high-risk scheme to marry into a fortune; a young Henry James, soon to make his mark on the world, turns himself to his craft with harrowing social consequences; an aristocratic British officer during the American Revolution carries on a courtship that leads to murder; and, in Newport's earliest days, a tragically orphaned Quaker girl imagines a way forward for herself and the slave girl she has inherited.
Gregory Blake Smith weaves these intersecting worlds into a rich, brilliant tapestry. A deftly layered novel of love, ambition, and duplicity, The Maze at Windermere charts a voyage across the ages into the maze of the human heart.
***
[He was trying to explain to her how he'd gotten to be where he was]
***
(Penguin Books, 22 January 2019, first published 9 January 2018, paperback, 368 pages, Around the Year in 52 Books 2019, a multi-generational saga, bought from @AmazonUK)
***
***
Oh boy, did this book disappoint me. I thought I was in for a good read what will all the praise heaped on the book. This is the kind of book I tend to really enjoy, grand, sweeping sagas that span generations. I was looking forward to getting my teeth sunk into this one. It really didn't pan out for me. I found the book dull and tedious for the most part. The author covers five different stories across five centuries. The premise reminded me of the book by Edward Rutherfurd which I love. The Maze at Windermere did not work for me on any level. It's boring, the prise is long-winded and dry and the characters are tedious. I struggled to get through this one. What a waste of time, space and money!