When Nigel Adkins was sacked from Southampton in January, it seemed like a cruel decision. After all, he had led them from League 1 to the Premier League in two seasons and Southampton were not having all too bad a season, with it being their first since promotion. Whilst it is true that the decision was harsh, it is obvious that after former Espanyol manager Mauricio Pochettino took over at the club, their performances moved onto another level.
Since Pochettino taking charge, the Saints won games against the likes of Manchester City, Liverpool and Chelsea and their brilliant run of form saw them move away from the relegation zone. If you watched those games, you could see Southampton pressing extremely high up the pitch, which is a Pochettino trademark. They played the same way in their 2-1 defeat against Manchester United, a game in which the Old Trafford club had no control over and were very lucky to win. All this proves that English teams are not comfortable under pressure and struggle to retain possession when they are being pressed high up the pitch. The Premier League lacks players like Xavi, Andrea Pirlo or Bastian Schweinsteiger, players who can keep the ball under intense pressure from the opposition. Paul Scholes would have been perfect for United to bring on and keep the ball, but he was not available for the game. This will explain why the Saints have had success against the sides who prefer a short passing game.
On the other hand, they have struggled against some more direct teams such as QPR and Newcastle. This can be explained in the sense that when the opposition lumps the ball forward to a powerful striker, Southampton's pressing game is not effective. Pressing is not the only reason why they win games but it is a huge factor. Winning the ball high up the pitch gives you a greater chance of scoring.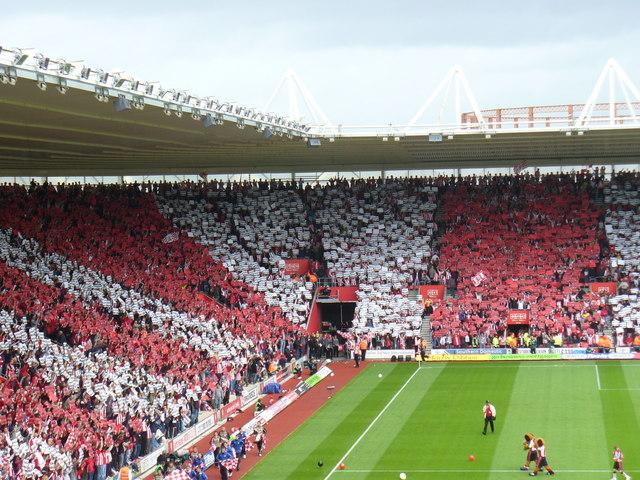 St Mary's Stadium will continue to see exciting, fast-paced football for the foreseeable future. Courtesy of Colin Smith
This is a style which has become Pochettino's trademark, ever since his days as a player as Newell's Old Boys where he played under Marcelo Bielsa, the current Athletic Bilbao manager. Bielsa's style worked so well for Bilbao in the Europa League two seasons ago, but once teams learn how to play against his teams it doesn't work as well. This was proven last season with Bilbao languishing to a 12th place finish in La Liga. Pochettino has made his mark at Southampton. With this style being very rare in the English game, it's probably why so many teams struggled to find a way to combat it. There is no doubt that his experiences with Bielsa helped his managerial style no end.
As you would expect from a follower of Bielsa, Pochettino likes his teams to move the ball forward slowly into the opposition half then before long, the passing gains a higher tempo and becomes first touch play. When his teams lose the ball, he likes them to win it back as quickly as possible. To do this, they employ a high defensive line with the attackers and even the midfielders pressing the ball all over the pitch. This aggressive style can work out to be a brilliant system but can also lead to defensive disasters. So far, it has worked a treat at Southampton, with the Saints' squad being full of hard workers such as Jay Rodriguez, Morgan Schneiderlin and Jack Cork. The system works even better when the team using it has that added piece of quality and in Rickie Lambert, Southampton definitely have that. He is a born goalscorer and his quality shone through last season.
In the summer, Pochettino will have money to spend, something which he didn't have at Espanyol. It will be interesting to see how he spends it, whether he adopts the policy he had at Espanyol of bringing through youth players or signing players who he has worked with before. With the youth system Southampton possess you would expect him to bring through players such as James Ward-Prowse but at the same time he will obviously stamp his mark on the squad with a few signings.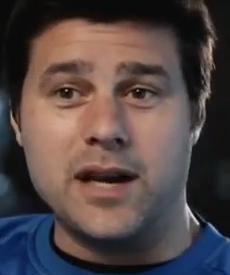 The man himself. Courtesy of Uricm55
Whatever happens at Southampton in the future, there are sure to be some exciting times ahead. The wins they have had since the Argentine took charge have proven that the system he uses can work at St Mary's. They are in a healthy financial position, have a fantastic youth setup and very modern facilities which gives Pochettino all the tools to make Southampton a regular top half Premier League side and maybe one day even better. These assets the club have combined with Pochettino's style mean that Southampton will only press forward from here with survival almost certainly guaranteed.
Born Offside