Additive manufacturing or 3D printing is a process of making three dimensional solid objects from a digital model.Sounds unreal right? But it is not, it is here and it is,by many,the trigger of a Third Industrial Revolution.
In recent  years, this technology has been used in the fields of jewellery, footwear, industrial design, architecture, engineering and construction, medicine and many others. Printers available on the market were able to "print" in plastic,metal, nylon, and over a hundred other materials, but until recently no printer was able to print in carbon fiber.
We present to you The MarkForged Mark One , the world's first carbon fiber 3D printer.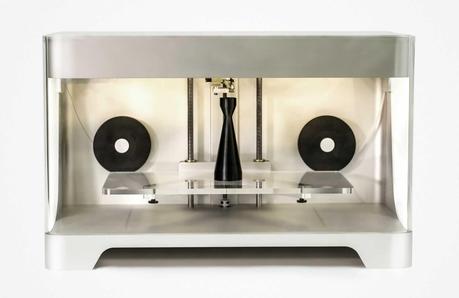 Looking for a better way to make race-car parts, Gregory Mark invents a 3D printer that can print in tough, lightweight carbon fiber, the first of its kind. Carbon fibers are 20 times stiffer than ABS thermoplastic filament . Due to these characteristics, carbon fiber has an advantage in creating things like prosthetics, which are one of the most promising types of goods currently created by 3D printers. Later this year, MarkOne will appear on the market and it will cost you $5000.
Is seems that we truly are witnessing a new industrial revolution.
Via:popularmechanics