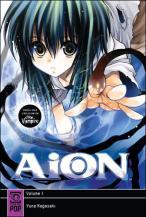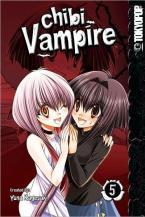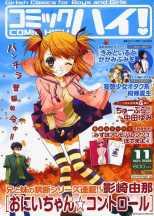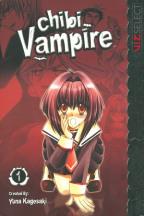 So back in March, Viz sneakily announced that they had acquired the digital rights to Chibi Vampire. Wait, you mean we get to read about Karin's blood-giving to the main male lead who bears a passing resemblance to a main character in Bleach again? I'm pretty sure that's not legal in certain states–
Anyways, since this series is back, that means Yuna Kagesaki's back in the headlines, which makes it extremely important for me to talk about her again.
I might as well start with a story.
Two years ago, I did something extremely weird: I donated manga to my anime club. My manga pile had been getting pretty sizeable, and since, I'm sure just like all of you, I wanted more manga to fit on my shelf, so I had to get rid of some. I donated single volume stuff, or essentially one shots and volume 1's of some series. I also donated two series. One happened to be Katsura Hoshino's D-Gray Man, which I honestly stopped reading for no particular reason; the other happened to be Karin. Ok that's the Japanese name, so instead I'll go with Chibi Vampire and that artist, the weird and wacky Yuna Kagesaki.
Or Yuuna Kagesaki. Or Yuta Kageyama.
I think we should be thankful Tokyopop went with one name instead of multiple ones. Or should we be thankful of Tokyopop…?
Now, now, I won't actually blame Tokyopop for the lack of no more of Kagesaki's works. I mean, they seemed to be the only ones able to get her works over here! It probably helped that they had more of a deal with Kadokawa Shoten, the publishers behind most of Kagesaki's works back when Tokyopop was still publishing manga here. But once Tokyopop went down and disappeared back in 2011, so it seems, did Kagesaki. As in, nobody talks about any of her works anymore. So…what has she been up to since her last manga, Aion, was published in the States?
Well, we should start there: Aion. It only lasted three volumes here. And you know, Aion had a lot going for it. Chibi Vampire seemed to do well for Tokyopop, and Aion had a decent premise as well, even though the art is, as usual for a Kagesaki work, not the best. Should have worked over here. It didn't, and it hasn't been up for re-license since. That might just be why no one else has chosen to pick it up — generally re-licensing works don't seem to pan out in the US, for one reason or another. For example, Paradise Kiss, which was picked up by Vertical, hasn't actually done wonders for them. Though maybe considering its material (josei series that's kind of pricey), maybe expectations for that are too much. A better example might be Deadman Wonderland, though I expect that to sell well…
Anyways, while it didn't continue in the US, Aion continued in Dragon Age magazine, and it ended last year after 11 volumes were published. As far as I can tell, Yen Press might be the only publisher that could check this work out, but I doubt it. Maybe Seven Seas, but chances are they're making plans for titles that happen to still be going. You know, something like Oniichan Control. Yeah, sounds exactly like something they could publish right? Maybe? Well, Kagesaki started this work in 2009, And yes, it's still ongoing in Futabasha's magazine (either Comic High or Sumomo) today. She's also drawing a story for Tamase Nagayama in Kodansha's Good Afternoon! She started this series in 2010. It involves some gender-bending. I'm certain someone wants to read that type of series in English! Finally, because she can't seem to leave Dragon Age alone, she's started work on a new series in 2013 called Tamanyan. It involves cats.
So right now, she's working on 3 manga series, all in monthly magazines. I can only guess that's 100+ pages she's drawing every month. Well, just a guess. That's a lot of manga. But anyways, this begs the point: why hasn't at least one of them made it over here? Are her works just too sketchy to take a chance on? Are they just thoroughly mediocre? Is Kadokawa just being jerks to all the publishers in the US and saying no? Well, I'll go with just mediocre enough that unless it comes in a package dealhow exactly will one sell the premises of her works? I mean, did any of the titles that I mentioned light a desire to get you searching for more information? Maybe doesn't cut it in this business. Manga has been going up this year, so it only stands to reason that you'll take titles you can confidently back. Maybe the publishers feel they can't back any of her current works at this time, or there are publisher restrictions that would prevent it.
So, do I feel like Kagesaki's done in the US? Well…probably. There literally doesn't seem to be a market for her works nowadays, and combined with what she's working on now, it'd take a lot of luck, and maybe a publisher throw in, to see any of her new works included here.
…I expect there to be no disagreements on that! Or maybe there will some disagreements.
If you have a manga artist that had their work published in the states but hasn't had a work back here since, send the name over to organizationasg at gmail dot com. It might be featured down the road.