So, it's March, almost April. And when you look out at the manga market today, you see all these new manga artists like Hajime Isayama and Kouhei Horikoshi. Wait, Kouhei Horikoshi? Isn't that the guy who only managed to do two volumes of Weekly Shonen Jump's Barrage you ask? Why yes it is, but he initially made his chops with a manga that wasn't released in the US: Oumagadoki Doubutsuen. Whatever the case, his Barrage manga, which started out on the digital WSJ, got published in America, and no matter what you think of it, that's not bad.
But don't worry, while we still have some new artists hit American shores, there are also lots of familiar faces, like Rumiko Takahashi working on Rin-ne, that fabled Akira Toriyama who just recently churned out Ginga Patrol Jako, and we continue to get a ton of Moyoco Anno works in English, so while we'll get our mix of new in the future, we'll always continue to get a selection of the usual veterans.
So…what about those in between?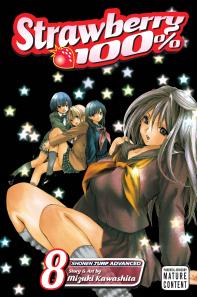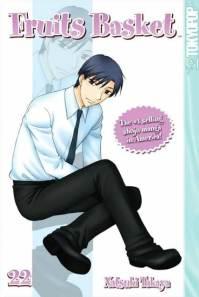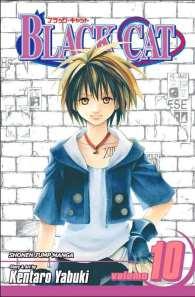 Wait, what do I mean by those "in-between?" Well, about a month ago I was looking at my bookshelf and as always, I stare at my incomplete volumes of Mizuki Kawashita's Strawberry 100%. I don't have the 4th volume, and that commands a King's Ransom, for some unknown reason, and Viz Media had the decency to only sell 14 volumes of a 19 volume series. What's up with that? But that's not what I'm going for today: Why aren't any of her works getting to the US? She's worked on a bunch of series since then. What happened?
Remember Black Cat by Kentaro Yabuki? Well, I do and don't to a degree, since I never actually completed the series, but I did read a volume or so and I know it's pretty popular with a couple of manga people. But his last released volume in the states was in 2009. Since then? He's been stuck in To-Love-Ru hell. And at the rate he's going, Black Cat just might be his last series in the states.
I like to think I'm a generally curious person, and stuff like this fascinates me. So maybe the two I mentioned above have fanservice reasons as to why their works have yet to be licensed in the states, or maybe it's quality reasons why they haven't made it to the US. So…what about Natsuki Takaya? You know, the manga artist who worked on the best selling Fruits Basket? Yeah, her! What happened to her since the last volume of the series was published in 2009? Well, she recently completed Hoshi wa Utau, and now she's working on Liselotte to Majo no Mori.
So, I'm basically going to investigate. There have been some artists whose works made it over here, then all of a sudden, it stopped, for one reason or another. Why did it stop? What were the concerns of bringing a certain manga over for us to consume? Will these artists eventually have their work published in the states again? Or…just what have they been up to since their last work was published here? That's what I aim to find out.
And I hope you'll join me in this little quest as I attempt to highlight these guys each week (or maybe two, we'll see). Do you guys have any manga artists that came by once or so, but then disappeared? Feel free to let me know of them either by replying below, on Twitter, or by email: organizationasg at gmail dot com. I already have a rolling list of artists to write about, but you can always let me know of any more.