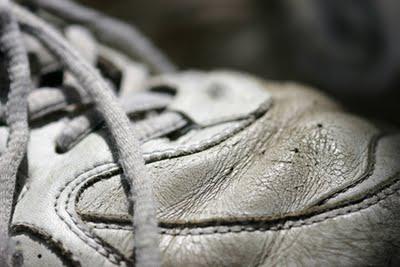 The Marines refer to tennis shoes as "go fasters." What a brilliant name. The DI (drill instructor) explained that tennis shoes supposedly make you go faster than boots, high heels, or other sorts of shoes. So "go fasters" is a name that best describes the outcome they promise. 
Recruits who wear "go fasters" are easily identified as beginners. In fact, I found myself feeling sorry for any recruits I saw with go fasters on. I watched a platoon of recruits wearing white "go fasters" and yellow belts. The lead recruit was carrying a yellow banner. These kids were frantically trying to keep up with their drill instructor's orders and seemed especially frantic if one or two of them were singled out for bombastic criticism. These were in the "First Phase."
After watching these recruits in the "First Phase" and comparing them to the recruits in the "Second Phase", you saw a world of difference. The first thing you noticed was how less jittery the "Second Phasers" were. They were still given brash treatment by the DI's, but they didn't respond with frenetic movement (the intent of which seemed to make themselves look better than the men standing next to them). The "Second Phasers" took their medicine with no distinguishable on their face. Not even resolve. There was nothing on their faces but compliance.
The "go fasters" for "First Phase" psychologically make sense. For the first few weeks or so, it is the only non-military article of clothing you wear, a carryover from civilianhood. It is a comfort. A reminder that you are straddling two worlds. A little bit of individualistic familiarity with a lot bit of the new community with which you want to be a part. Your last illusion that you can outshine others around you in order to make yourself stick out if you must.
But you don't want to stick out. Believe me.
Here are a few of my favorite "go fasters." The first is the Vibram Five Fingers. These shoes are designed for Parkour or for basic strength training. Having no full sole, you have to employ the individual muscles of your feet to walk or run or climb.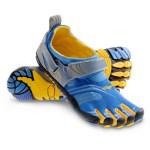 These are Adidas wrestling shoes. I owned a pair of royal blue wrestling shoes in college that had Olympian wrestler Dan Gable's signature. I lent them to an acquaintance of mine named "Nip" from Chicago. His parole officer found him a week later, hiding out at my college. He was taken into custody, and I never got the shoes back.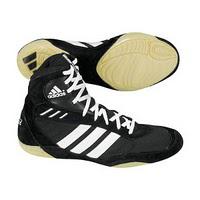 I own a pair of black and silver Nike indoor soccer shoes, but I like these because they are a classic brand. Even if I can't play soccer well, I look like I can. That is important.