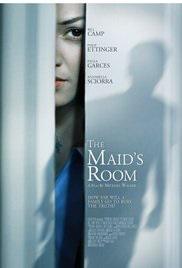 Director: Michael Walker
Writer: Michael Walker (Screenplay)
Starring: Paula Garces, Annabella Sciorra, Bill Camp, Philip Ettinger
Plot: THE MAID'S ROOM is a psychological thriller that explores the complex relationships between truth and justice, hubris and power, wealth and fear.
There may be spoilers the rest of the review
Verdict: Lifetime Movie 101
Story: The Maid's Room starts as the Crawford family Mrs (Sciorra), Mr (Camp) and their son Brandon (Ettinger) hire a maid Drina (Garces) to keep their weekend residents clean, offering money, room and board for Drina.
When Drina is left alone with Brandon, he is involved in an accident resulting in a death, the family tries their hardest to pay Drina off to stay quiet but hold her prisoner as the family look to cover up their own crimes.
Thoughts on The Maid's Room
Characters/Performance – Drina is an immigrant from Columbia working as a maid for a rich family, she wants the best for her family but finds herself in the m idle of a moral question about what to do when asked to cover up a murder. Mr and Mrs Crawford will do anything to cover up their son's crime while Brandon is the typical rash rich kid that thinks he can get away with anything.
Performance wise, this doesn't have anything great in it, we have solid enough performance without being scene stealers from everyone involved.
Story – If I am being honest, this film feels like it is a special in a soap opera, it tries to play itself of as a thriller and does have a fresh twist in its own way but that twist sucks all the life out of the film make you not really care what is going on.
Thriller – Tries to keep us guessing but in the end, is nothing we haven't seen before.
Settings – Nearly the whole film is set in and around the rich resident house which works but also adds to the soap opera feel.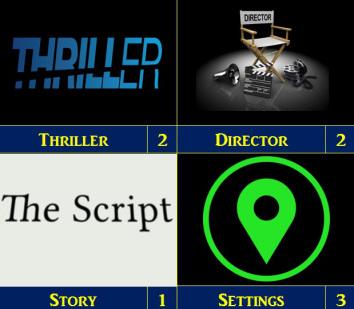 Final Thoughts –If I wanted to watch a long version of a soap opera I would watch one but in the end this doesn't offer too much of a mystery and whichever direction is goes you are left think 'so what, do I care'
Overall: TV movie that sky seems to be showing.
Rating

Advertisements
&b; &b;