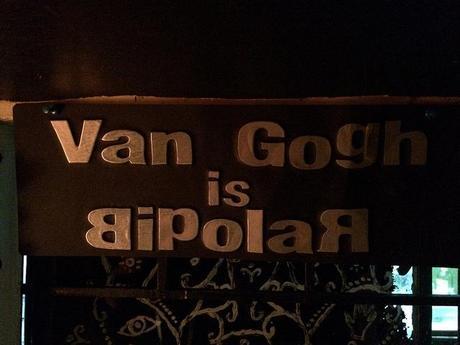 I received a call from my friend Jetro Rafaela couple of weeks ago inviting me to a Masquerade Ball at Van Gogh is Bipolar, his eclectic little restaurant located in a compound along Maginhawa Street, Sikatuna Village.
"Sure, what's the occasion?" I asked.
To which he replied tentatively: "It's the end of something".  He chuckled after he said it.
Okay. Cryptic.
Van Gogh is Bipolar has established quite a reputation and a following these past few years. It's been featured on local lifestyle shows and even on BBC Asia. Quirky and intimate (serving only 12 guests a night, if it's open), the restaurant that serves "mood altering" food that helps manage Jetro's bipolar condition.
It's been awhile since I've last visited the place, so despite my fretting over the dressing up part, I decided to go.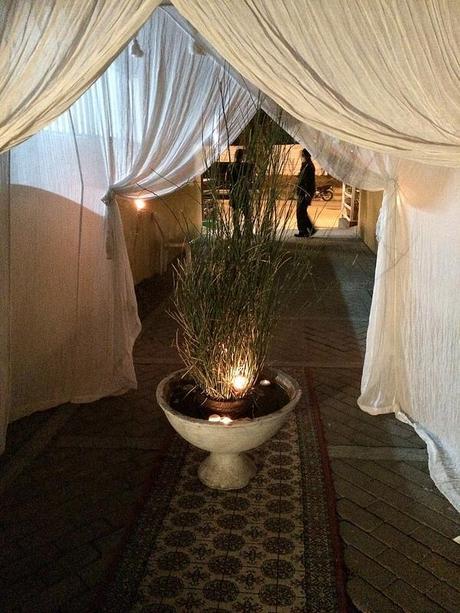 Stepping into Van Gogh Is Bipolar's Masquerade Ball is like wandering into a surrealist dream, the impression made all the more pronounced by the flimsy drapery separating the driveway of the compound and the grayness of Maginhawa Street with its ongoing road repairs and noisy tricycles.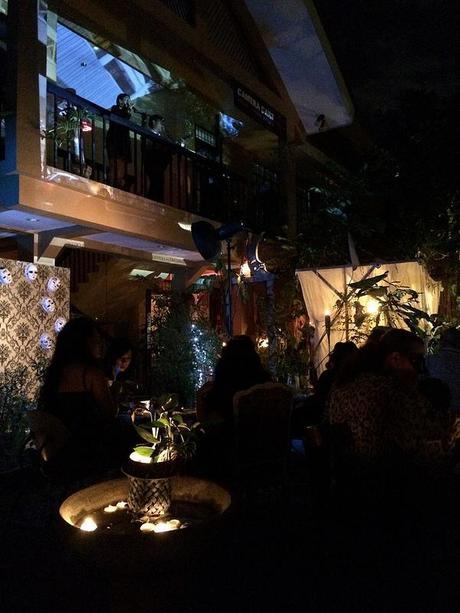 The courtyard of the compound had been transformed into the party area. Tables with lit candles and plates of sweet potatoes were organized on the lawn. There was a photo area with a backdrop of damask patterns and masks. The 2nd floor landing overlooking the courtyard was converted into a stage for musical performances.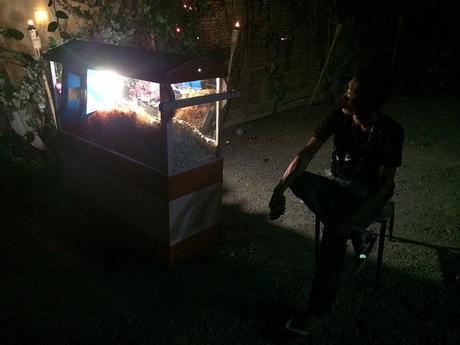 A popcorn stand stood by the driveway. Ushers gave us wooden party spoons and served us cocktails of lime and fruits as well as juice drinks in small baby bottles. Thick soup with noodles and shredded chicken were handed out in glass bowls.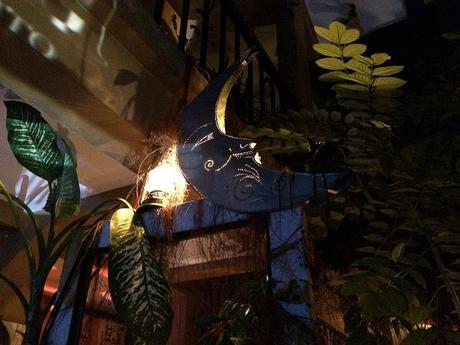 There was an alcove in front of the restaurant's porch, separated from the rest of the courtyard by white cloth and leaves hung on a makeshift trellis. On top of the wooden frame that marked the entrance to the alcove was a glowing lantern, and propped on it was a crescent moon wrought in GI sheet. The light from the lantern shone into the little pinholes hammered into the moon, revealing a moustachioed face.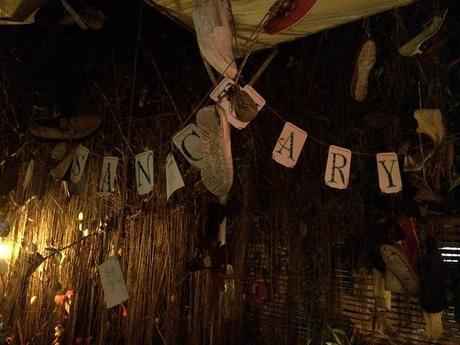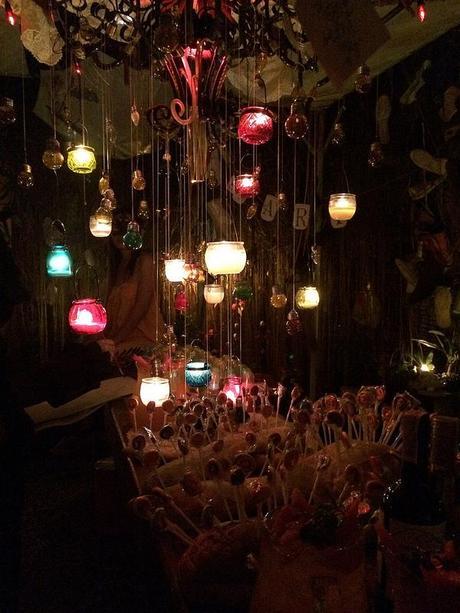 Inside the alcove was a long wooden table with thick loaves of bread stuck with little whirly pops. Above hung a chandelier with candles in different colored jars.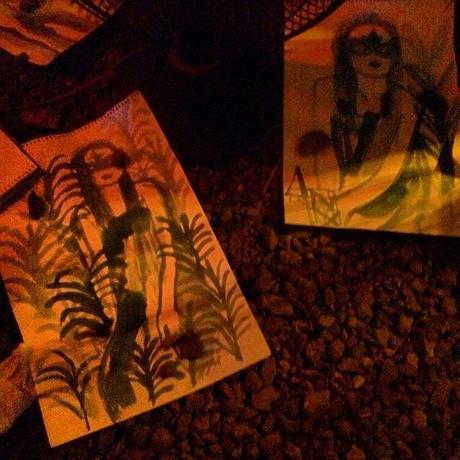 At the far end of the table sat a nude female model in a mask. Robert Alejandro, illustrator, backpacker, and sometime reporter for the Probe Team sketched away with blue watercolor washes in a large sketchpad.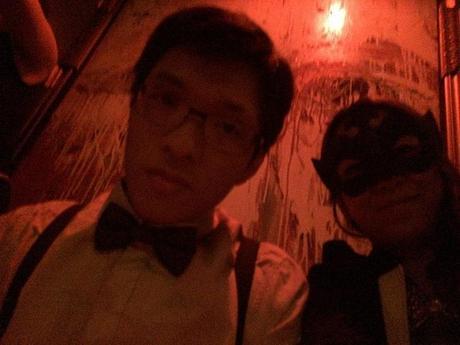 I sat down to sketch in a hassock on the porch that was dimly lit with a red bulb, as if in photography dark room. I could hardly see what I was drawing. Maybe that's why it looked so good at the time, but not so much in the daytime.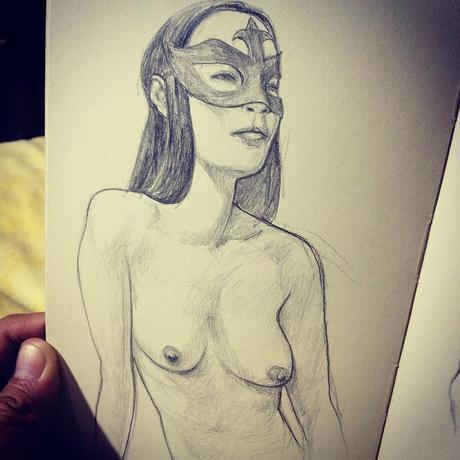 Here's my drawing, fixed up a bit for public consumption.
A musical duo (Feanne Hontiveros and her boyfriend, I think), performed on the makeshift stage. We bumped into old UP Fine Arts friends and talked about our friends who weren't there, while the duo on stage sang their set.
An hour passed and the guests began cramming themselves into the little restaurant.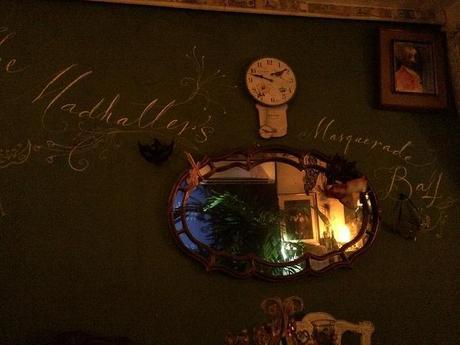 The interior of Van Gogh is Bipolar looks like an eclectic victorian parlor. There was a huge baroque dining table, sets of mismatched chairs embellished with words and splashes of paint, gifts and souvenirs left by friends and patrons, plus all sorts of bric-a-brac collected from Jetro's travels around the world.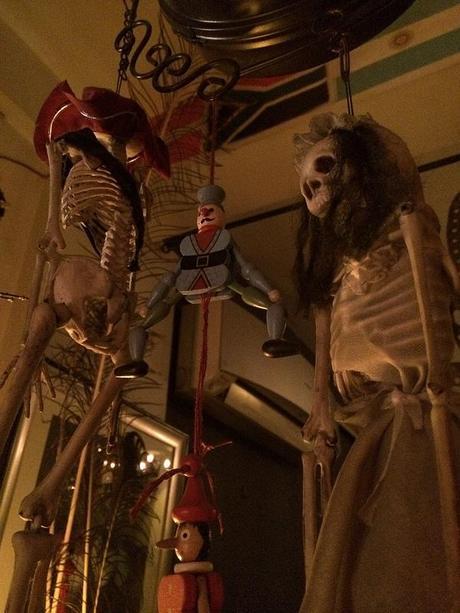 There were skeletons hanging on the ceiling.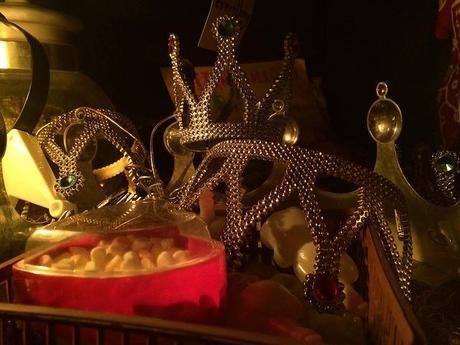 Plastic crowns and hats diners were stowed away in trays so diners can wear them while eating in the dimly lit interiors and feel like cuckoo royalty.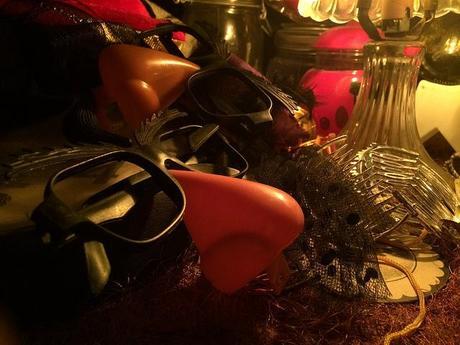 Or you can wear this, in case you don't want your date to recognize you.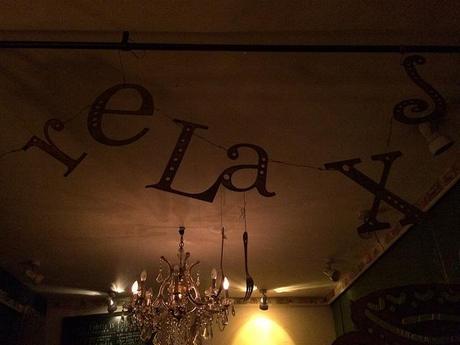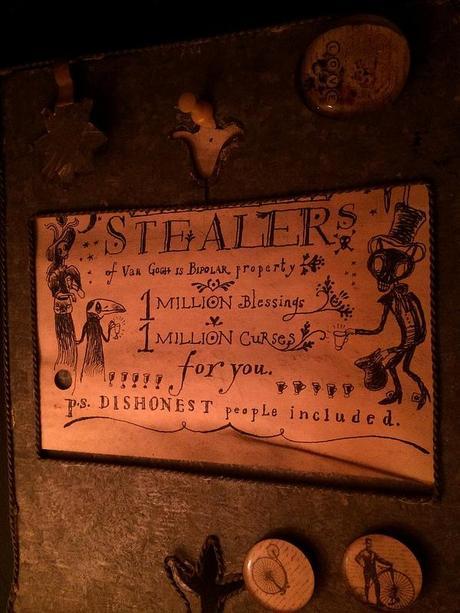 There were teapots and teacups, old signages, paintings on desks and on walls, and even a cabinet owned by a dead President. By the doorway, was a wall of calling cards and notes left by guests and patrons that in the dim light of the parlor looked like a flight of butterflies had swarmed on the wall and remained frozen in time.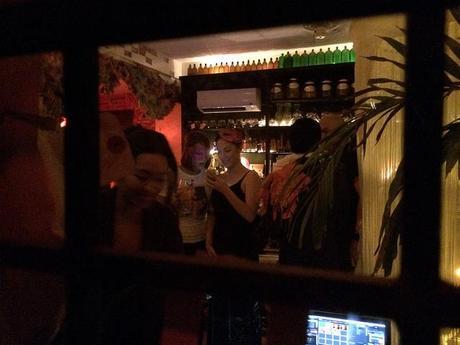 I saw some celebrities in the attendance – Iza Calzado, Carla Humphries, and Alexandra de Rossi. Jetro has famous friends.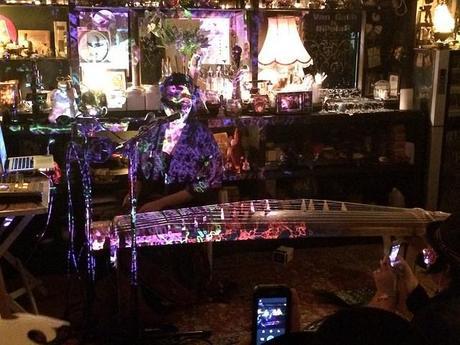 The guests had gathered around a woman seated in front of a koto harp. Without introduction, she began to sing. Her voice alone gave her away as Armi Millare, lead signer of Up Dharma Down.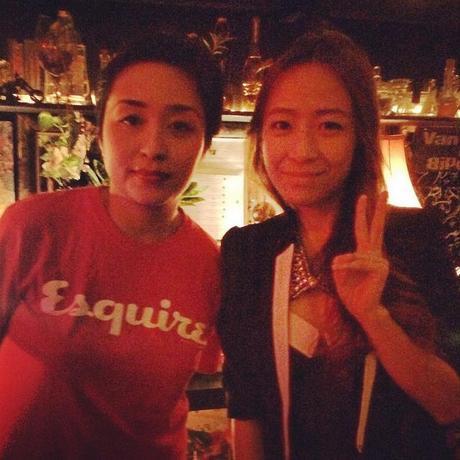 Here's Armi Millare without the mask together with my date, Abi.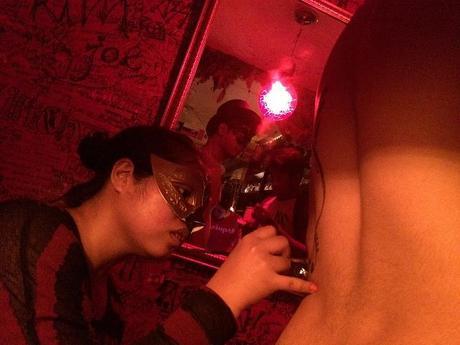 After Armi's performance, the nude male model arrived. Wearing a top hat, he stood in a corner of the parlor surrounded by red walls covered in black graffiti. My friends decorated his body with paint Abi and I brought along at Jetro's request.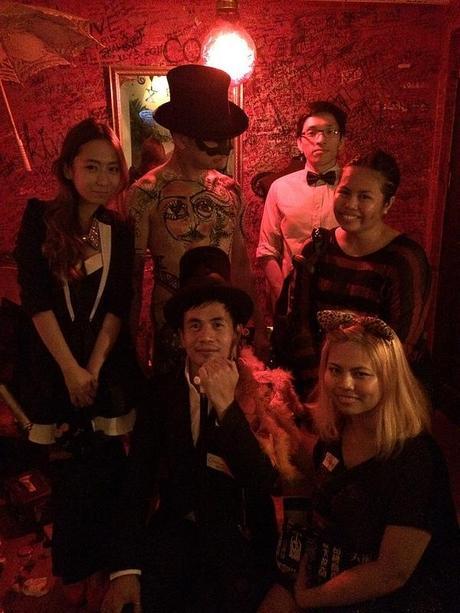 Towards the end of the night, I asked one of my Fine Arts friends what exactly was the Masquerade Ball celebrating, to which I got another cryptic answer of: "it's a funeral".
I never did get a straight answer to my question that night, and I suppose it's not really important. From talks with Jetro, everything about Van Gogh is Bipolar has always been about embracing spontaneity and imperfection and perhaps following the logic of dreams.