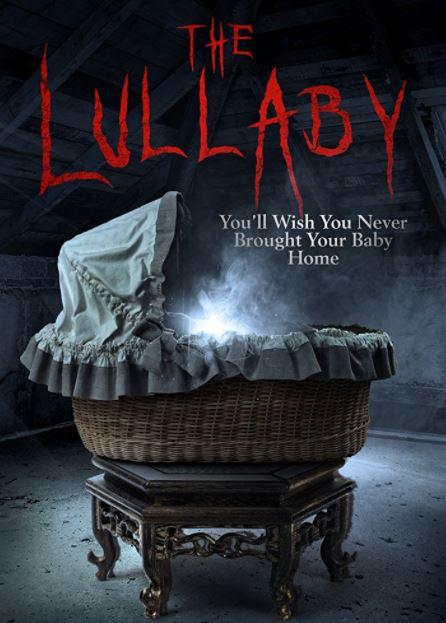 Director: Darrell Roodt
Writer: Tarryn-Tanille Prinsloo (Screenplay)
Starring: Brandon Auret, Reine Swart, Deanre Reiners, Thandi Puren, Samuel Frauenstein, Dorothy Ann Gould
Plot: Chloe is overwhelmed by the birth of her first child. The incessant crying of her baby, the growing sense of guilt and paranoia sends her into depression. With a heightened urge to protect her son, Chloe sees danger in every situation. She starts to hear voices, the humming of a childhood lullaby and sees flashes of a strange entity around her child. Convinced that the entity is real, Chloe will do everything in her power to protect her son. Is she haunted by evil or is it just the baby blues?
Runtime: 1 Hour 25 Minutes
There may be spoilers the rest of the review
Verdict: Creep Filled Horror
Story: The Lullaby starts as we meet Chloe (Swart) a new mother of little baby Liam, her only option is to return home to her mother Ruby (Puren) after years away from each other. With Chloe starts making naïve mothering mistakes, she needs to start learning quickly and reluctantly take her mother's advice.
Soon things start getting strange though, as Chloe starts suffering horrific visions of hurting Liam, before the ghostly figure appears to be trying to claim Liam, by making Chloe try to hurt Liam, can she escape the evil before it is too late.
Thoughts on The Lullaby
Characters – Chloe is the young mother, she ran away from home at a teenage age, but returns as a single mother, clearly not ready for this role in life. She does however want to do her best for her baby, but when an evil presence tries to take over her to kill her baby she must fight back the best she can. Ruby is Chloe's mother, that tries to offer advice, but also give her the space to achieve the motherly goals, the two don't have the best relationship and this shows with their conversations. Adam is an old friend of Chloe's that offers friendship but we don't see much from him, much like Dr Reed, he tries to help both the women through the situation due to his old friendship with the family.
Performances – When we dive into the performances, there is a stand out here and that is Reine Swart as Chloe, this is mostly because she is in every pivotal scene of the movie and must show us a character that is starting to lose her mind. This doesn't take away from the rest of the cast which all do their jobs well throughout the film.

Story – The story follows a young woman that must come to terms with motherhood, while she battles her own sanity when she believes something is after her baby. This story does keep us guessing along the way, as we get very few clues to just what the true answer is, this is nice to watch because just when you think you know the answer, the question gets changed. Unlikely many other movies in the 'new baby changes life horror genre' this doesn't just follow the basic trends and makes you understand character (well Chloe and Ruby's) decisions.
Horror – The horror used in the movie is a nice mix of sub-genres, we have the jump scares, the gore and the unsettling moments and you will not know which one is coming next.
Settings – The film mostly takes place inside the family home, which helps as we see Chloe dive into her own paranoia.
Special Effects – The effects are good, with practical ones that come off look real and with smart use of camera work don't get thrown in our face.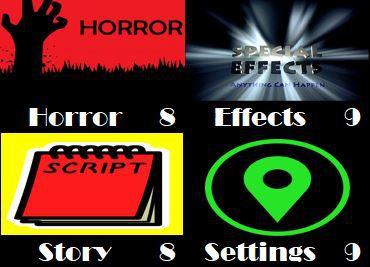 Scene of the Movie – The Figure visits, in all honest I feel each scene is great with the figure in.
That Moment That Annoyed Me – Adam needed more development or not to be included.
Final Thoughts – This film shows us a good horror about a mother potentially losing her mind, we have good jump scare moments, well done gore and a wonderful performance from Reine Swart.
Overall: Creepy, disturbing horror.
Rating

Advertisements
&b; &b;