As high-end fashion's popularity with rappers, pop stars, and actors has grown exponentially in recent years, so has its popularity with the youth who idolize these figures. Especially among the fan bases of rappers involving themselves deeply in the fashion industry, more niche designers, aside from your typical Louis Vuitton, Gucci, and Prada, have gained significant recognition. Unsurprisingly, many fans moved past simply idolizing the rappers wearing these designers and became fans of the designers themselves. Though several of these designers already had their own cult following, their appeal has grown to be more mainstream as rabid Kanye fans excitedly discussing Colombian designer Haider Ackermann's latest collection, or millions of A$AP Rocky loving suburban teenagers gleefully replying "Rick Owens, Raf Simons" when asked what they normally dress themselves in.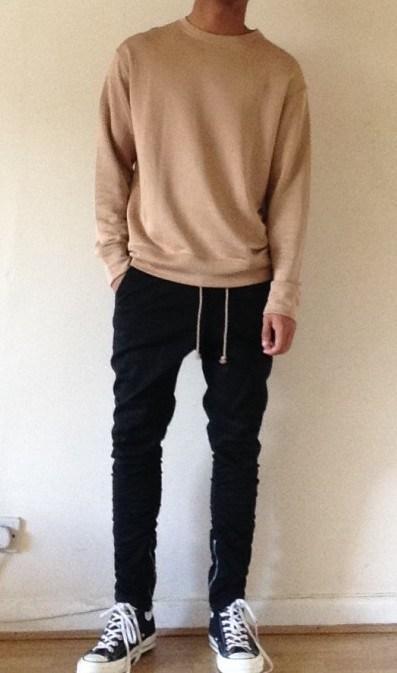 However, much of this fanbase is within the age range of 15 – 21 and lacks the income for $800 Haider Ackermann sweaters or $1300 Rick Owens Geobasket sneakers. This is where the fast, cheap, and easily accessible solution of fast fashion comes in. Fast fashion aims to bring popular designer aesthetics to the masses for affordable prices ASAP. This allows these income-limited youth to dress somewhat like their favorite rapper or actor without saving for months. It gives options to those who want to dress differently from those around them, but lack the income for actual designer pieces. However, fast fashion takes heavy, heavy "inspiration" from trending designers and will often copy their signature designs so blatantly that fans often refer to the fast fashion pieces by the designer name.
Take the H&M twill ankle-zip pants for example, which are almost exclusively referred to as H&M FoG pants on online fashion forums. FoG stands for Fear of God, a high-end brand focused on high quality basic clothing with small unique details. Fear of God's iconic ankle-zipped drawstring trousers feature an appearance very similar to the H&M version (which launched soon after FoG was endorsed by Kanye West), only with a skinnier leg and a softer appearance due to cotton as the material of choice instead of twill. Of course, it doesn't need to be mentioned that the quality in the FoG trousers was astronomically higher. Another strong example would be the overdyed crewneck sweatshirt that H&M produced shortly after Kanye was spotted wearing a similar looking piece. Only, Kanye was wearing the $905 Haider Ackermann version of the sweatshirt, featuring Ackermann's signature ribbing and oversized fit. Both these traits appeared on the H&M version. In fact, its appearance was so similar to the Ackermann version that many fashion forum browsers mistook it for the actual Ackermann sweatshirt when it first emerged. Of course, the quality difference was still obvious and H&M was not able to replicate the full uniqueness of the Haider Ackermann fit due to cost constraints on material and cut, but overall it was very, very similar to say the least.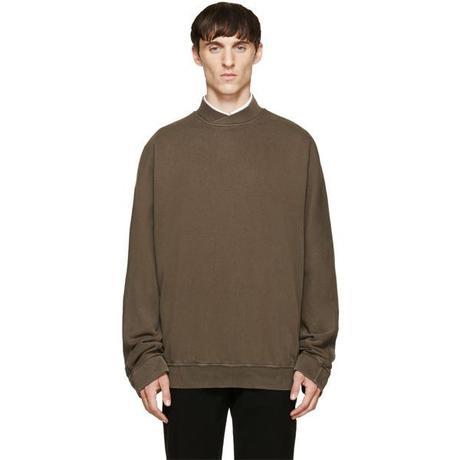 Many were of course very excited about being able to own pieces so similar to designer for a fraction of the price, but many fashion purists looked at this heightened accessibility as a tasteless devaluation of valuable creative output. While it is easy to write this off as obvious pretension, the level of blatant copying must be taken into consideration when determining whether this is positive or negative for the fashion industry as a whole. While it does bring a unique and previously inaccessible offering of garments to an entirely new demographic, it damages the uniqueness of the actual designer piece by oversaturating the market with what are essentially cheap knockoffs. Some go so far to argue that it is a personal offense to the designer to "steal" their ideas in such a way purely for profit.
Regardless of whether it is or is not fair to designers, fast fashion has been very successful thus far and is only becoming more and more successful as interest in designer fashion grows among the youth. It is here to stay and it is up to each individual to decide for themselves whether to support or not support fast fashion and all it represents.