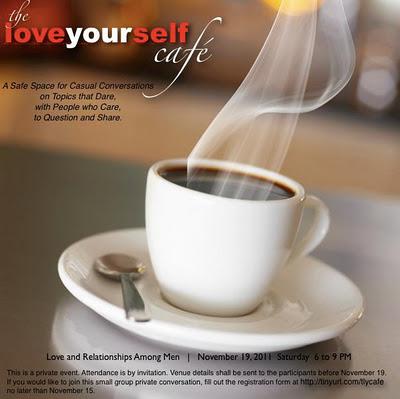 Imagine having a cozy, casual conversation among friends -- open, friendly, funny, yet substantial and enriching. This is what the Love Yourself Cafe is all about. A safe space for casual conversations, on topics that dare, with people who care, to question and share.
The first-ever cafe event is happening on Saturday, Nov. 19, 2011. The topic will be: Love & Relationships Among Men. It will be hosted by Migs the Manila Gay Guy and facilitated by the Fabcasters.
This is a private, by-invitation event that will happen at a discreet, secret location in Makati. If you are interested, request for an invitation via this link. Limited slots available.