Tuesday is great London books day on The Daily Constitutional. Give us your own recommendations at the usual email address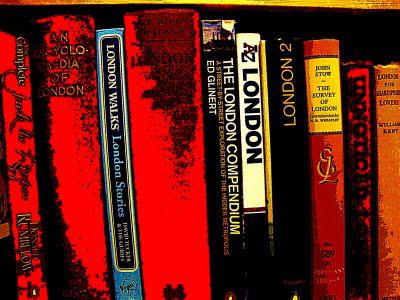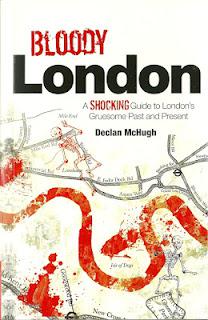 Before we progress with this week's installment, let's just get one thing straight:
We do nice things in London, too. We play cricket at Lord's. We take high tea at Fortnum's. We stroll by The Serpentine.
Nice.
It's just that sometimes the cricket bat is a murder weapon, the tea is poisoned and there's a body floating in the water.
Don't tell the tourist board.
Tales of bloody London remain among the most popular of all in the canon of London folklore. And these tales are the stock in trade of Declan McHugh's new book Bloody London (Crimson Publishing £6.99).
Hell, the cover tells us, is a city much like London. And the cast list of the book would seem to back that up: Jack the Ripper (of course) tops the bill. The Kray twins, Ron and Reg, 60s gangsters of the East End feature, too.
The legend of the Krays looms large in London, to the extent that I was surprised to find that their infamy has not travelled at all well. They remain notorious mainly in this country, which adds a gruesome novelty for overseas visitors to the Unknown East End Walk every Sunday. 
Bloody cameos from Aleister Crowley, Ruth Ellis, Doctor John Dee, and many more ensure that Bloody London is a gripping – er, perhaps the wrong adjective, given the subject matter – is ripping any better? – read.
London Walks' Crime & Punishment Walk meets at St Paul's station every Thursday at 2.30p.m. 
You can buy Bloody London online at The London Bookstore. 
The sister title to Bloody London is Royal London by Karen Pierce-Goulding – which you can also buy at The London Bookstore Online.