Tuesday is great London books day on

The Daily Constitutional

. Give us your own recommendations at the usual email address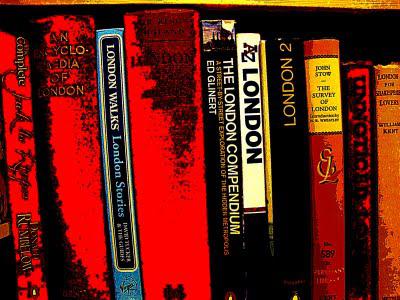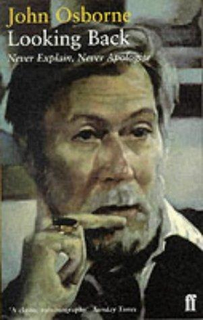 Looking Back: Never Explain, Never Apologise
By John Osborne
The first of two more theater books for our list. The subjects of both were theatrical colossi in their day, admired, feared even, one as a great critic, the other as both critic and revolutionary. But in recent years both seem to have faded from view a little as the theatrical establishment busies itself reassessing the reputations of the old theater that the 50s revolution had once seemed to have obliterated.
John Osborne's Look Back In Anger (1956) is for many still a milestone in English theater. The revolution was not televised after all. But it was staged – at the Royal Court Theatre in Sloane Square.
The protagonist, Jimmy Porter, is the first of the so-called Angry Young Men. His personal rage at lacklustre, post-war England, and his apathetic countrymen forms a vicious critique of a nation recovering from the loss of empire.
His rage is the rage of Osborne himself.
Osborne's two volumes of autobiography, A Better Class of Person and Almost a Gentleman are now published in the compendium edition Looking back: Never Explain, Never Apologise. Not for the faint-hearted, these lacerating accounts of his theatrical life are a million miles away from the cosy biographical luvvie-ins of yore. Difficult for some to palate, but entirely appropriate in the light of his incendiary work for the stage.
Kenneth Tynan wrote in his review of Osborne's groundbreaking 1956 debut "I doubt if I could love anyone who did not wish to see Look Back in Anger". And although for many in the theater Osborne himself may have been a difficult man to love, his work casts a long shadow over the British stage of the last 50 years.
We'll deal with Kenneth Tynan in this slot next week.