Tuesday is great London books day on

The Daily Constitutional

. Give us your own recommendations at the usual email address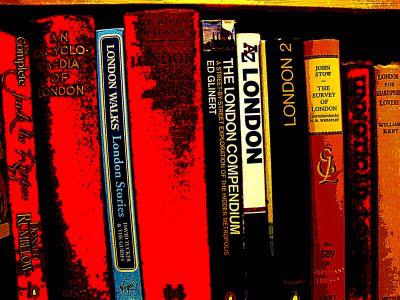 The Thirty Nine Steps
By John Buchan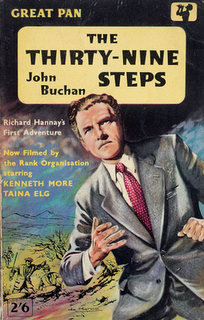 "Exasperation and an overwhelming sense that at no cost must I delay gave me the strength of a bull elephant. I fairly wrenched the constable off his feet, floored the man who was gripping my collar, and set off at my best pace down Duke Street. I heard a whistle being blown, and the rush of men behind me.
I have a very fair turn of speed, and that night I had wings. In a jiffy I was in Pall Mall and had turned down towards St James's Park. I dodged the policeman at the Palace gates, dived through a press of carriages at the entrance to the Mall, and was making for the bridge before my pursuers had crossed the roadway. In the open ways of the Park I put on a spurt. Happily there were few people about and no one tried to stop me. I was staking all on getting to Queen Anne's Gate."

The above may read like an excerpt from Peter's diary describing his Ghosts of the West End walk last Monday night, but is actually a passage from one of the exhilarating London scenes from John Buchan's

The Thirty Nine Steps

.


The Thirty Nine Steps

is the first of five Richard Hannay adventures penned by the Scots-born writer John Buchan. It remains his most famous work thanks in part to the three famous big-screen adaptations of the tale – in 1935 (by Hitchcock), 1959 and 1978. Ninety seven years after its first publication, it remains popular among crime and thriller aficionados and retains its power to thrill even in the multimedia world of the 21st century. A new big screen version surely can't be all that far away.
Europe stands on the brink of war. Richard Hannay, a British spy, has returned from South Africa in search of a new start in life when he is sucked into a murder mystery that sees him become the subject of a manhunt that rages nationwide – to the highlands of Scotland and back again to the capital.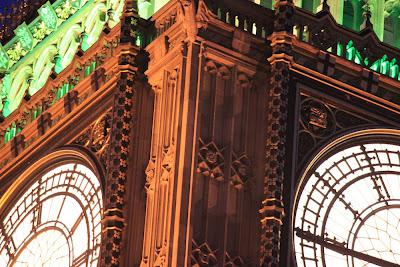 The 1978 film version is remembered for its bracing climax involving London's most famous clock… and this is the reason why we've included

The Thirty Nine Steps

in this week of all weeks: remember:


BRITISH SUMMER TIME BEGINS THIS SUNDAY: PUT YOUR CLOCKS FORWARD BY ONE HOUR AND DON'T MISS ANY LONDON WALKS THIS SUNDAY!