Tuesday is great London books day on

The Daily Constitutional

. Give us your own recommendations at the usual email address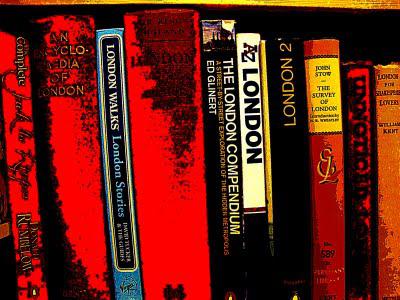 SS-GB


Len Deighton (1978)

As a Londoner Len Deighton always gives the Big Smoke a leading role in his works. Whether it's in his anti-Bond spy novels told by a nameless narrator ("Harry Palmer" in the movies, The Ipcress File, etc) or his highly personal and utterly fascinating work of non-fiction London Dossier (1967), the capital features as a character in her own right. In SS-GB, his "alternative history" novel set in 1941, London is seen as never before – or rather, as never was. And it is a chilling view.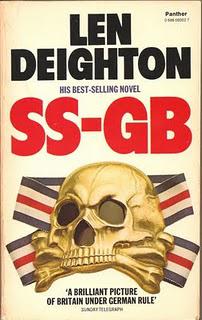 The SS is in residence at Scotland Yard; King George is in the Tower; Churchill has been executed. London is in ruins. And the details in the bomb-blasted backdrop are vivid and startling to any Londoner. In one scene, our hero, D.I Archer (now in the employ of the SS) takes a short cut into Soho through the wreckage of the Palace Theatre – meanwhile, the Metropole music hall on the Edgware Road is still standing. In perhaps the most delicious detail, Archer drives both ways along the (now strictly one-way) Tottenham Court Road. These snapshots of an alternative London leap out of a characteristically compelling Deighton narrative, buttressed by his trademark meticulous period research. In the year after Ian Fleming's centenary, why not commemorate Len Deighton's 80th birthday year by flicking through the pages of this his most memorable London novel. (The edition shown is the 1980 Panther paperback.)

To follow us on

Twitter

,

Facebook

,

Bebo

or

MySpace

, to watch

London Walks

Films on

YouTube

, to send us an email or simply to catch up on the latest

news

from www.walks.com, click on the appropriate icon below…