Tuesday is great London books day on

The Daily Constitutional

. Give us your own recommendations at the usual email address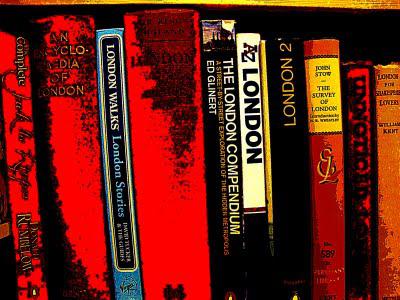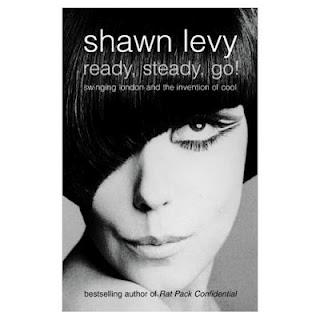 Ready, Steady, Go! Swinging London And The Invention Of Cool
By Shawn Levy
The Sixties: Groovy Baby! Well… yes and no. But one thing's for sure. As a decade, the Sixties are like a well-tailored suit: they just never go out of fashion. Every generation revisits the 60s. But not every writer takes ads much care to get to debunk a few myths along the way as Shawn Levy.
Levy, writer of the excellent Rat Pack Confidential (the biography of Sinatra, Dino, Sammy, et al) brings his critical pen to bear on the decade that can claim to be both the most loved and the most loathed ten-year period of the 20th Century. In terms of cool, the 50s, he states, belonged to Rome. The 70s would belong to New York. But only London could lay claim to being capital of the world in the 60s.
After the initial flurry of pop creativity that washed down from the north in the wake of The Beatles, London bands (The Stones, Who, Small Faces, Yardbirds, et al) took over again, pulling focus back to the south. Ditto with actors (Tom Courtenay and Albert Finney were elbowed aside in the cool stakes by Londoners Terence Stamp and Michael Caine). Then the deluge of designers, painters, models and photographers. London was the capital of the modern culture world.
David Bailey (who, it has to be said, was cool before 'em all, even the Moptops) is joined by Mick Jagger, Mary Quant, Brian Epstein (the lone northerner, although hardly a typical example from the time), Vidal Sassoon, art dealer Robert Fraser and Terence Stamp as the main protagonists of the era in Levy's book.
His narrative radiates out from these central figures and paints the perfect portrait of what was either the most egalitarian, liberal and enlightened period in recent history, or the biggest Mad Hatter's tea party of all time, depending on where you stand politically.
Levy obviously loved it, but never falls on Hippie Dippy poesy to tell you why. His narrative is measured, tight, but always enthusiastic when called for. Turn on, tune in and drop out of your tube journey for an incisive and balanced read about a period that is mercifully free of the usual hype.