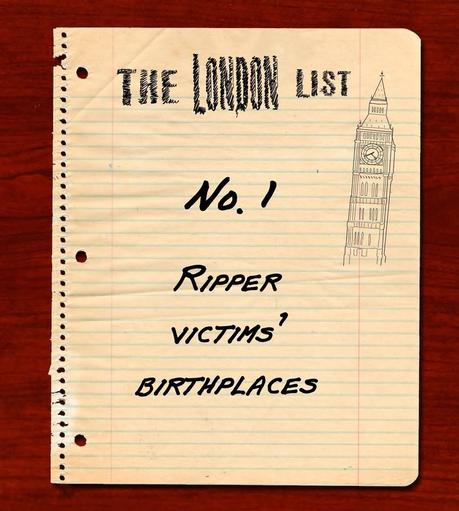 On a nightly basis we tour the locations of the Jack the Ripper murders. Here, in this "pre-title sequence" we list the birthplaces of the five canonical victims…
1. Mary Ann Nichols
Born Dean Street, off Fetter Lane in London 1845.
2. Annie Chapman
Birthplace listed simply as "London" in around the year1841. She was born Eliza Ann Smith.
3. Elizabeth Stride
Born in Torslanda, a suburb of Gothenburg in Sweden 1843.
4. Catherine Eddowes
Born in Wolverhampton 1842, one of eleven children.
5. Mary Kelly
Mary Jane Kelly claimed her birthplace as Limerick, around the year 1863, but whether she referred to the city or the county is unknown.