Lilienthal is a watch brand based in the German capital. To many, the brand may seem like a company in a long line of similar brands, but they actually have a unique position in the watch marketplace. Their watches are quite affordable and fashionable, but what is special about them, is that they actually go a lot beyond the idea of being "fashion watches".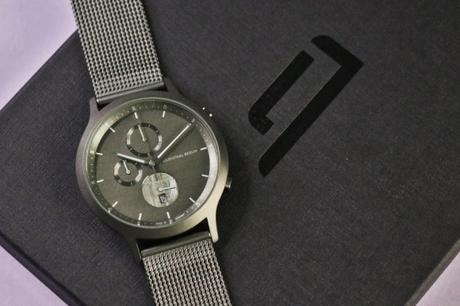 In a sense, it can be said that Lilienthal embodies that specific Berlin spirit of combining functionality with long-lasting style. In their collection, the Berlin label offers a series of special pieces, made sustainably and environment-friendly in Germany. They can be added to a wide variety of outfits, from the very casual to an evening suit-an-tie look.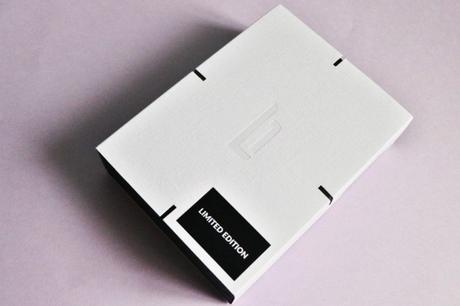 The attention the brand has put in the design of its watches has brought Lilienthal a series of awards and accolades, which it definitely deserves.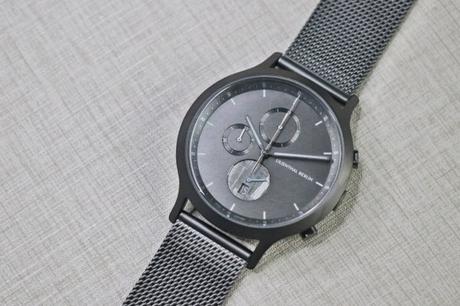 One of their stand-out pieces is the Limited Edition Chronograph Meteorite. This watch has a 42.5 mm case (10.3 mm deep) made from sand-blasted 316L surgical steel and it features a chronograph movement from Swiss manufacturer Ronda. It has a date display and a timer function with an accuracy of up to 1/10th of a second. It is covered in sapphire-hardened mineral glass and has a water resistance of up to 5 atm. While these specs are quite impressive for an everyday watch and are the promise of a well-working timepiece, the pièce de résistance is the lower subdial (the watch features three subdials), which is made from a unique piece of meteorite. According to the brand, the meteorite included in the watch landed 800,000 years ago on Earth and was discovered only 100 years ago near Muonionalusta in the north of Sweden. Studies indicated that it is the oldest discovered meteorite to impact the Earth during the Quaternary Period.
How many people can say that they can put on a rock from outer-space on their wrist? Well, not so many, as this model is limited to only 3333 pieces, half of which have already been sold. When all pieces will be sold, the brand will make a charitable donation.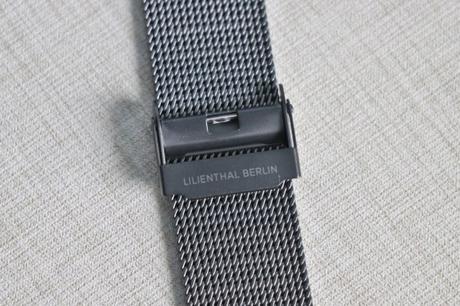 The overall cosmic aspect of the watch is enhanced by the glow-in-the-dark Superluminova-coated elements and its charcoal hues, which give it an edgy look. The crown is almost "inserted" in the dial, which adds to the cosmic look of the timepiece. It is also quite sturdy, which makes it a quite imposing model.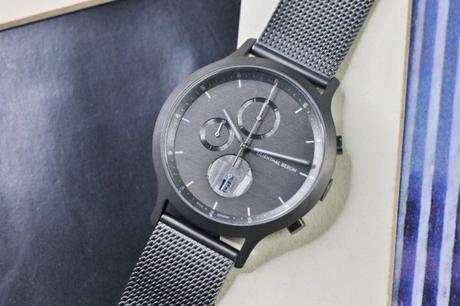 The watch is definitely a stylish creation and a conversation starter, but it is also a flexible accessory that can be worn in pretty much any context. Its dark gray is a neutral color, which means that it can be worn with any other color and its subtle texture adds a bit of visual interest to any look. We can definitely see someone wear this watch to an office, to a party or just for walking or traveling. Its minimalist, yet well-balanced design characterized by the three dials, small, contrasting numerals and easy-to-follow hands, makes it a good supporting piece for when you want to make a good impression, but not to go overboard. It is easy to read and looks great in any light.
Moreover, it is comfortable to wear and the strap can be changed (in fact, when you order it, you can chose whether you want the default strap or another one). Thus, besides the uniqueness of the meteorite, you can also add a strap that speaks to your mood or personality best.
In this sense, this watch (or any other Lilienthal watch for that matter) also makes for a wonderful gift for both men and women, as the Lilienthal watches are all unisex. The watch arrives beautifully packed in a modern box which also contains a few cool post cards, which add to the overall experience which the brand wants to convey. It's all about being modern, forward-leaning, edgy, practical and cool.
All in all, the Lilienthal Berlin Chronograph Limited Edition Meteorite is not just a "first-impression" watch, but a durable, long-lasting timepiece that you will enjoy wearing.
Fraquoh and Franchomme
P.S. We want to hear from you! What do you think of the Lilienthal Berlin Chronograph Limited Edition Meteorite? Which is your favorite feature of the watch? Why? Share your feedback, questions or thoughts in the comments below! For more articles on style, fashion tips and cultural insights, you can subscribe to Attire Club via e-mail or follow us on Facebook, Twitter or Instagram!