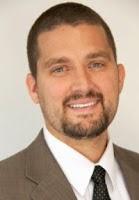 I decided several months ago that after several years as editor of the Library of New Testament Studies book series, the time had come for me to step down.  I have greatly enjoyed working on the series, and I am proud with what we have achieved over the last few years, with a fantastic editorial board and tireless work from Dominic Mattos at Bloomsbury, and recently with help from Katie Broomfield.
I have been editing the series almost as long as I have had a blog!  When I took over as editor in 2004, I was living in Birmingham, England, and the series was known as the Journal for the Study of the New Testament Supplement Series ("JSNTSup" or "JSNTS").  It was published by Sheffield Academic Press, and it was of course associated with JSNT.  I was approached by Philip Law and Rebecca Mulhearn, who were working for Continuum Publishers, which had just taken over Sheffield Academic Press, T & T Clark and Trinity Press International, eventually combining Biblical Studies and Theology titles all under the imprint T & T Clark International (later just T & T Clark).
It was always a pleasure to work with Rebecca Mulhearn, and then also with Rebecca Vaughan-Williams and in recent years with Dominic Mattos.  In fact, the scale of the work involved would make it absolutely impossible if it were not for such great publishers.  We changed the series name to the Library of New Testament Studies in about 2005, if memory serves.  This had become a necessity when the journal went to be published by Sage, so severing the link between the journal and the series.  The new name was easy to choose, not least because T & T Clark were already using "Library of Biblical Studies" in advertisements, and it cohered with other series that had come from Sheffield to the T & T Clark stable like the Library of Hebrew Bible / Old Testament ("LHBOTS") and the Library of Second Temple Studies.
While a great deal of the work is done by exchange of emails, running to thousands over the last decade, one of the most pleasurable aspects of the job are the contacts we have, and board meetings, at SBL Annual Meetings, International Meetings and so on.  I think it's those contacts that I will miss most now that I am stepping down.  I will also miss the intellectual stimulation that comes from discussing so many interesting and diverse projects with prospective authors, and scouting for strong manuscripts for the series.  There is nothing more satisfying than pursuing a project with a new author, and seeing it through from its beginnings in a simple email, a tip or a conference presentation, to its full maturity as a published book.
So this post comes by way of a massive thank you to those I have worked with over the last few years, my wonderful editorial board, all those who have read manuscripts for us, Rebecca, Rebecca, Alinda, Katie and most of all Dominic, who is a true star.
But more importantly, this post is to announce that the new editor is Chris Keith, Professor of New Testament and Early Christianity and Director of the Centre for the Social-Scientific Study of the Bible at St. Mary's University College, Twickenham.  I could not be leaving the job in better hands.  Chris and I have been working together in the last few months during the transitionary period and I know he'll do a fantastic job. I am absolutely delighted that Chris will be at the helm and I want to wish him all the very best, and hope that he enjoys the job as much as I have.