This was the quiz I prepared for Lewes FC's end of season annual dinner.  The highest mark was 44/60.  Answers can be found here
Round One – The Premier League Years 
1. Who scored the first ever Premier League goal and for whom?
2. 22 teams competed in the first ever Premier League in 1992/93.  How many of these teams are competing in this season's competition?
3. How many London based teams have played in the Premier League since 1993/94?
4. Which current Premier League team has had the fewest number of shirt sponsors?
5. Ten years ago (2000/01) which current League Two team finished bottom of the Premier League?
6. Which team conceded the most goals in a Premier League season?
7. Which team scored the least goals in a Premier League season?
8. Which of the following teams has not played in the Premier League? Oldham Athletic, Sheffield Wednesday, Bradford City, Millwall?
9. Name the first sponsor of the Premier League?
10. Who is the only team who have played in the top flight of English football and have never been relegated?
Round Two – On the Ryman road 
1. Which team will have the biggest ground in terms of capacity next season in the Ryman Premier League?
2. Which current Ryman Premier League team play at Thames Road, SS8 0HH?
3. Which ground will Lewes visit for the third consecutive season next season (excluding St Albans City and Thurrock)?
4. When we fly into Pilot Field next season, who will be our hosts?
5. "Wembley, Wembley, we're the famous Lewes FC and we're going to Wembley" but who will we be playing?
6. Which Kent seaside town will we be having a knees up at next season?
7. Which current Ryman Premier League team is known as "The Terrors"?
8. Which ground are we visiting again next season having played a FA Cup game there in 2009/10?
9. Next season we will be visiting a small village called Corringham to play "The Rocks".  Who will we be playing?
10. What will the closest away trip in the Ryman Premier League for Lewes next season?
Round three – European football weekends 
1. What is the name of the German town where Schalke 04 play their home games?
2. Barcelona who the European Cup in 1992 at Wembley, but who did they beat?
3. Which two current Allsvenskan teams compete the Stockholm derby twice a season?
4. Where are the 2016 European Championships due to be held?
5. In which European country would you be if you were watching a game in the Wankdorf Stadium?
Round four – Do you know your Rooks? 
1. Lewes last played in the Isthmian League in 2003/04 when they won the Division One (South) title.  Which other Sussex club finished as runners up?
2. In the legendary 6-2 win over Dover on Boxing Day 2009, what was the score at half time?
3. How much did Chelsea pay Charlton Athletic for the services of Anthony Barness?
4. Which current Lewes player has played football recently in Finland?
5. In the 2009/10 season the highest attendance at the Dripping Pan was 675 but against who?
Round five – Name the player or manager based on their previous clubs. All teams are in chronological order.
1.Player – Caen, Marseille, Chelsea, Arsenal, Tottenham Hotspur
2.Manager – Swindon Town, Chelsea, Southampton, Tottenham Hotspur, Wolverhampton Wanderers
3.Player – Chelsea, Manchester United, Milan, Paris St Germain, Rangers, QPR, Wycombe Wanderers, Hibernian, Millwall, Leyton Orient
4.Manager – Newcastle United, Fulham, Manchester City, Newcastle United
5.Player – Scunthorpe United, Liverpool, Hamburg, Southampton, Newcastle United
6.Manager – Rangers, Liverpool, Galatasaray, Southampton, Torino, Benfica, Blackburn Rovers, Newcastle United
7.Player – Peterborough United, Birmingham City, QPR, Arsenal, Manchester City
8.Manager – Bournemouth, Gillingham, Bristol City, Portsmouth, Stoke City, Plymouth Argyle, Stoke City
9.Player – HFC Haarlem, Feyenoord, PSV, Milan, Sampdoria, Milan, Sampdoria, Chelsea
10.Manager – Hartlepool United, Derby County, Brighton & Hove Albion, Leeds United, Nottingham Forest
Round six – Name the team?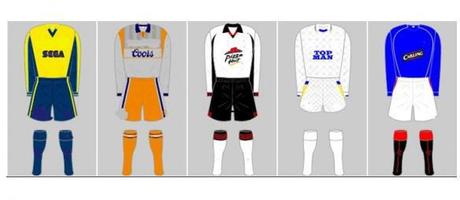 Round seven – Name the Blue Square Bet South ground/team?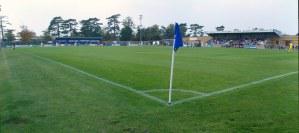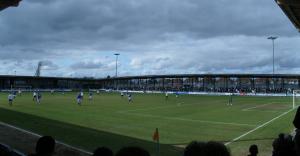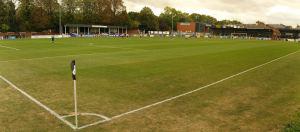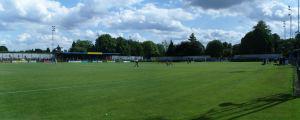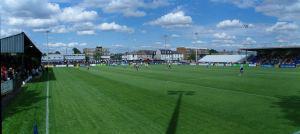 Answers will be posted later today…