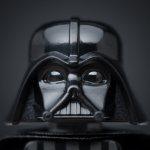 Hellow dears Jedis and Siths! To commemorate the May 4 Star Wars day.. we have a bunch of stuff for you related of Star Wars, this is the first of a series of posts from a Galaxy Far Far Away. We show you the Star Wars guys on some curious situations.. go and check them out !!
What is your favorite?! What is the most funny one? Leave your comments! Share your thoughts!!!
Imperial Paperwork
iTrooper
Ill be more powerful that you can possibly imagine.. a two-block Jedi!
Stormtroper 4-513-A has change his status, now he is Single
The corp's pets
She knows how to use a tow cable !
Hot as a hell!
Really looks like his dad !
It's all too easy!
For the last time !!
Special units for rainy planets
Not for Un-civilized people !
A fan from Tatooine
Stones do not concern me, Admiral!
Damm rebel scum!
Stay away !!

Damm.. i lost another ice cream!
A little chubby to be a trooper
Nope, apparently those aren't the droids we're looking for either
Impressive!
I'm a Lego stormtrooper, making Lego starTIE Fighters
Is so cold in here !!
Kick your butt.. i will !
Damm Jhon Williams.. its Awesome!
Cmon… damm Jedi Campers!
I told you… DONT UPSET THE WOOKIE!!
Jabba will be pleased!
Whatcha gonna do when they come for ya !
Special team for sand and sea enviorements !
Nobody listen ! Don't upset him!
Hug's giveaway
Astro-party Droid
The Love is strong with this one!
Use the pedals Luke !