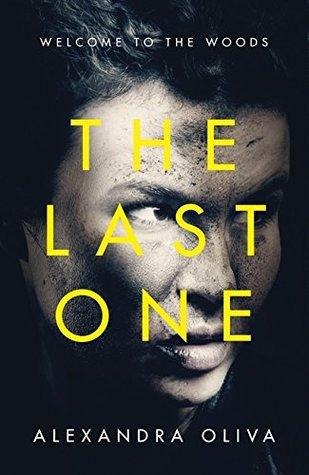 TITLE & AUTHOR: The Last One by Alexandra Oliva

I was given a copy of this book by the publisher via NetGalley in exchange for an honest review.
WHAT'S IT'S ABOUT
PUBLISHER: PenguinEDITION: KindleOPENING
RELEASE DATE: 12 July 2016WHAT I THOUGHT
PAGES: 400
TWELVE CONTESTANTS
When Zoo agrees to take part in a new reality TV show, In the Dark, she knows that she will be tested to the limits of her endurance. Beating eleven competitors in a series of survival tasks deep in the forest, living on camera at the extremes of her comfort zone, will be the ultimate challenge before she returns home to start a family.
A GAME WITH NO END
As the contestants are overcome by hunger, injury and psychological breakdown, the mind games, tricks and hazards to which Zoo is subjected grow dark beyond belief. This isn't what she signed up for: the deserted towns and gruesome props, the empty loneliness. Is this a game with no end? And what is happening away from the cameras' gaze? Discovering the truth will be just the beginning...
AN ALTERED REALITY
The first one on the production team to die will be the editor. He doesn't yet feel ill, and he's no longer out in the field. He went out only once, before filming started, to see the woods and to shake the hands of the men whose footage he'd been shaping; asymptomatic transmission. He's been back for more than a week now and is sitting alone in the editing studio, feeling perfectly well. His t-shirt reads: COFFEE IN, GENIUS OUT. He taps a key and images flicker across the thirty-two-inch screen dominating his cluttered workstation.
It took ages for me to get into The Last One and I almost gave up but the book gradually grew on me. I thought the premise was original - the reality show turned into an episode of scenes from hell. I really liked the extracts from Reddit forums discussing the show. This was a nice touch. There is a moment when things really take a dark turn when a pandemic breaks out in the world outside the game and suddenly the survival game is survival in real life. I really loved this idea. I was shocked, in a good way when I realised the increasingly disturbing things happened were real. Only one thing, one major thing stopped me from loving this book - the character development or lack of it. I didn't feel any real emotional connection to anyone. I didn't care what happened to them and whether they lived or died. This killed the book a little for me. I don't need to love characters but I need to believe in them and be invested in them even if I hope they die a horrible death. The characters in the book were flat and unremarkable. The characters are described and get a lot of screen time but they are just never flesh and blood. I couldn't have cared less what happened to them. The Last One has a great premise and an interesting plotline but the characters are too weak to do these justice.