Friend Carol (we met in 1973 while at MSU in Lansing, Michigan) sent an email to her friends, none of whom is known to me.  She asked her acquaintances to mail Julie a card on her birthday to cheer her. After all, our daily visits while she lives in the nearby nursing home can only occupy her for a few hours during the day. And Carol knew that, so she sent out a mailing asking for people to send Julie a birthday card, her first one as a widow.
The response was gratifyingly sweet with over a dozen birthday wishes being mailed out to Julie. Cards came from Kentucky, North Carolina, Texas, Indiana, Louisiana and Colorado.  Julie is a Big Kid when it comes to birthdays and loves the fal-de-rah of a celebration. Gene is making her some Mexican food and purchasing a cheese cake, at her request, for her most-of-the-day visit at our house.  A special van will bring her in her chair for the party.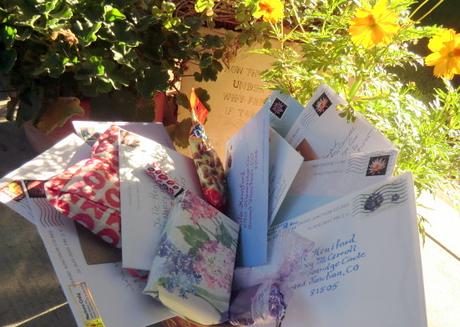 Thank you, all of you, for the cards.