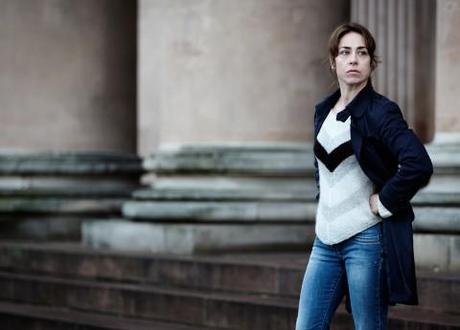 Sarah Lund: Gives good jumper. Photo credit: DR/Tine Harden.
The background
Everyone's favorite patterned-jumper-wearing detective is back. That's right: season three of dark Scandi-drama The Killing has hit screens in Denmark, and the word on the (critical) street is that after a shaky season two, the show is back to its best.
See below for a sneak peek at the new series.
A genuine treat
"Season three is a return to this series' best form. British audiences are in for a genuinely rare treat when it comes to BBC Four in November," wrote Neil Midgley in The Telegraph. Discarding the military focus of season two, The Killing goes back to what it does best: "I can confirm that lots of police will once again be searching the woods with torches." As before, the drama centres on three interlocking strands: a shocking crime, the workings of the police and political machinations. And Sarah Lund is in for a tough time: "In these first two episodes, Lund's always-desolate personal life becomes almost too heartbreaking to watch."
Instantly addictive
"Like the second series, this Killing mystery lasts 10 episodes, and starts at quite a lick: by the end of the second episode, I was not only totally immersed in what is a largely new dramatic world, save for Lund, her family, and the odd colleague, I was wondering how I could persuade someone to show me the next eight episodes immediately," said Vicky Frost in The Guardian.