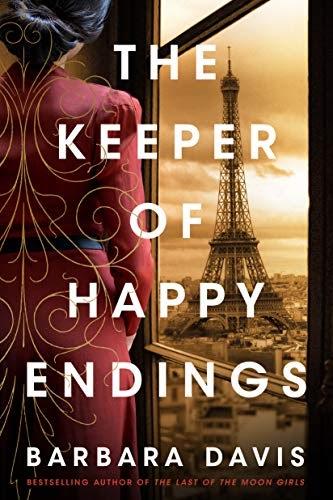 An enchanting novel about fate, second chances, and hope, lost and found, by the Amazon Charts bestselling author of The Last of the Moon Girls.
Soline Roussel is well schooled in the business of happy endings. For generations her family has kept an exclusive bridal salon in Paris, where magic is worked with needle and thread. It's said that the bride who wears a Roussel gown is guaranteed a lifetime of joy. But devastating losses during World War II leave Soline's world and heart in ruins and her faith in love shaken. She boxes up her memories, stowing them away, along with her broken dreams, determined to forget.
Decades later, while coping with her own tragic loss, aspiring gallery owner Rory Grant leases Soline's old property and discovers a box containing letters and a vintage wedding dress, never worn. When Rory returns the mementos, an unlikely friendship develops, and eerie parallels in Rory's and Soline's lives begin to surface. It's clear that they were destined to meet-and that Rory may hold the key to righting a forty-year wrong and opening the door to shared healing and, perhaps, a little magic.
***
I have always grieved the ends of things. PROLOGUE (SOLINE, 13 SEPTEMBER 1976, BOSTON)
***
(Lake Union Publishing, 1 October 2021, ebook, 415 pages, bought from @AmazonKindle, #AmazonFirstReads)
***
***
I've reads and enjoyed other books by the author so was really looking forward to The Keeper of Happy Endings. I knew I had to read it when I read the blurb in this month's Amazon First Reads picks. I loved the book, really loved it, it captured my heart within a couple of pages. I loved the way the book moves between the present and the past gradually unpicking Soline's past and revealing how this is linked to Rory's experiences. I love books that use time shifts like this. I fell in love with Soline, Rory and Camille and the secrets and lies that bind their fates together. I also loved the way the book uses the idea of Soline and her family being able to put a little magic in their dresses to guarantee happiness. I can't recommend this enough.